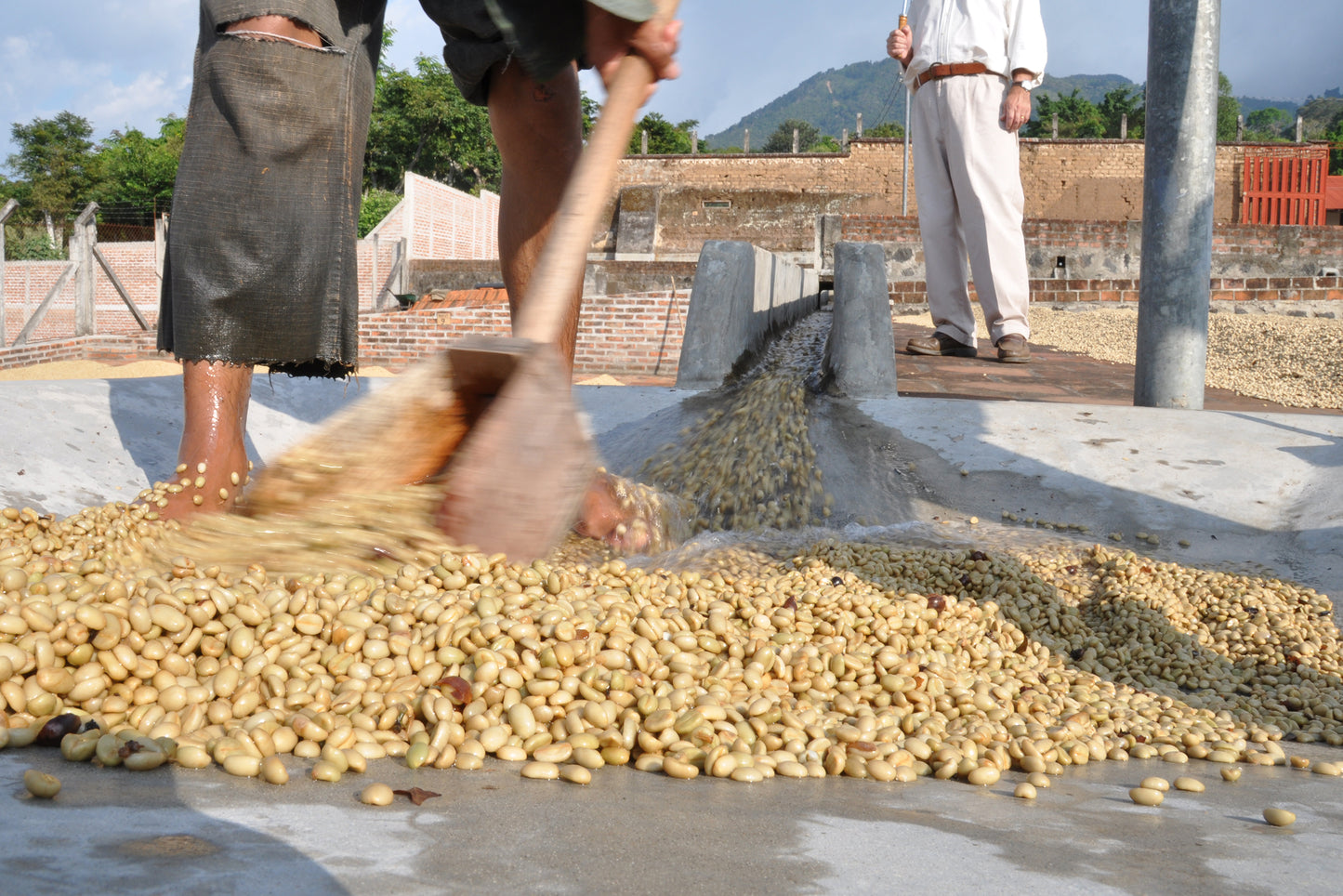 Montecarlos, El Salvador
The Gesha variety is prized for its unique floral sweet character, but is difficult to grow and a very low producer of beans. The price of this variety lot was a bargain, and we are passing this on to our customers!
The cup offers refined and balanced, mildly perfumed tea-like notes of Earl Grey accented with tangerine and apple.
Learn More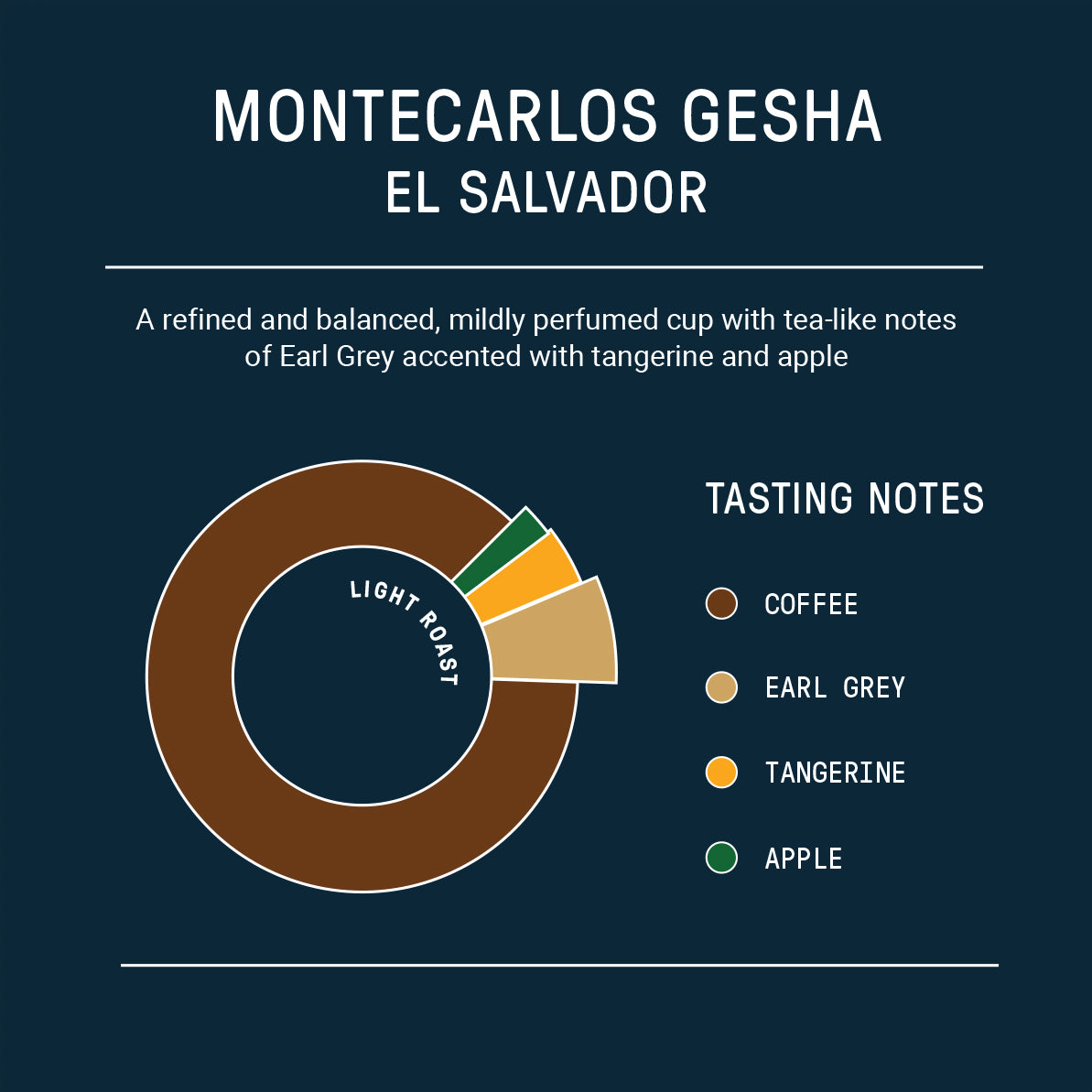 FARM DETAILS
CONTINENT
Central America
HARVEST
February - March 2022