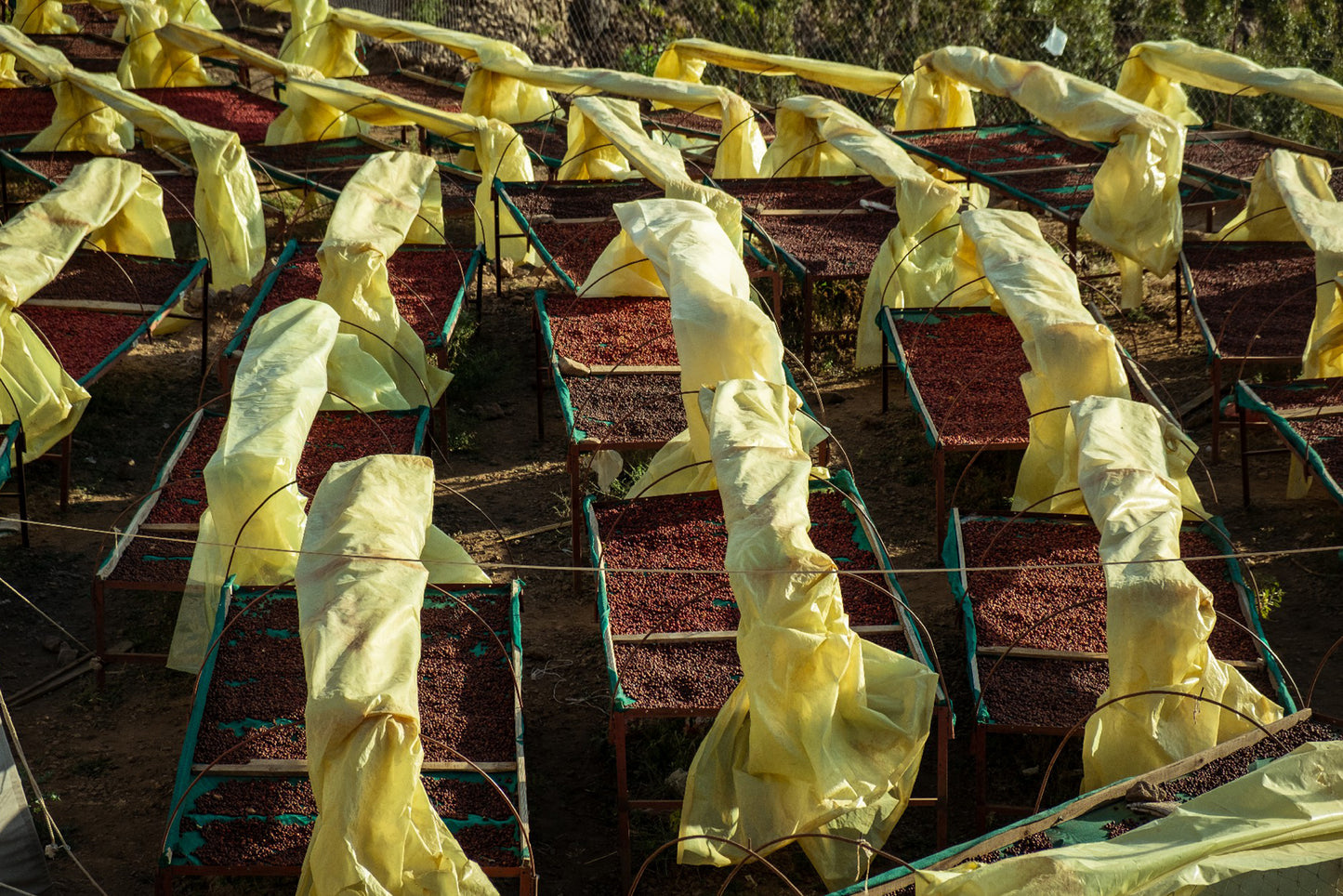 Yusuf Alrumaim, Yemen
Yusuf Alrumaim has worked in coffee since he was a child and now has his own farm in the village of Bait Alal. This village sees the coffee tree as a symbol of pride and believes that all coffee originated from this area.
Yusuf is incredibly passionate about coffee, and it makes up much of what he grows. He is constantly looking to expand his farm and improve the quality of the coffee he grows. Each day Yusuf walks to and from the farm - about an hour each way - and during harvest season he sometimes has to stay the night, but he is determined to make some of Yemen's best coffee.
The land which Yusuf farms has been passed down through generations, with some of thec offee trees dating back over three hundred years. Due to a harsh climate, the farmers face many growing difficulties, which is one of the reasons for low yields being produced. However, no matter how small the harvest is or how harsh the conditions, the farmers never abandon their coffee trees.
This coffee scored second place in 2022 Best of Yemen Private Collection Auction of Yemeni Specialty Producers presented by Qima Coffee and Alliance for Coffee Excellence. We are wowed by its complex layers of dried strawberry, caramel, and sweet orange.
Learn More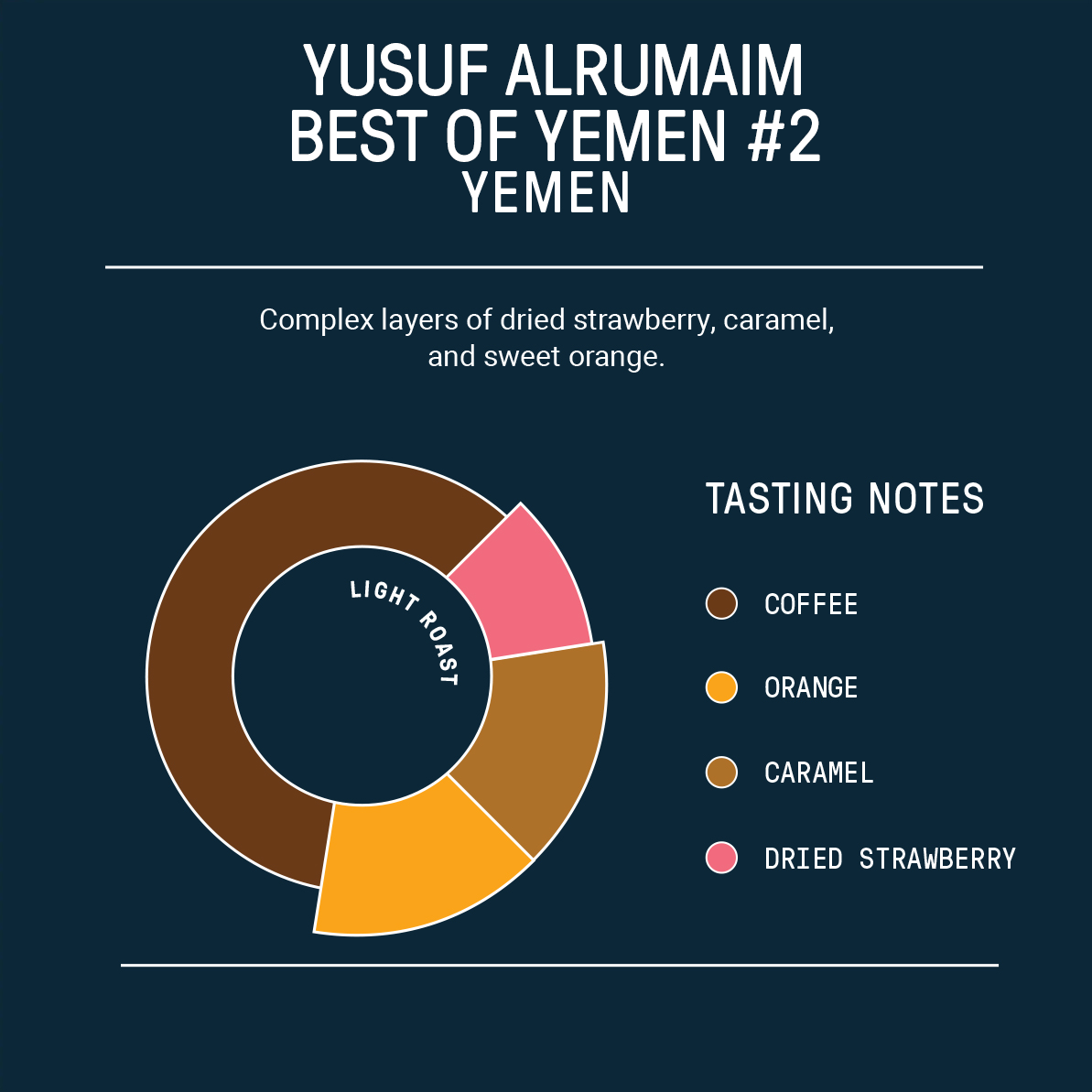 FARM DETAILS
HARVEST
March - April 2022