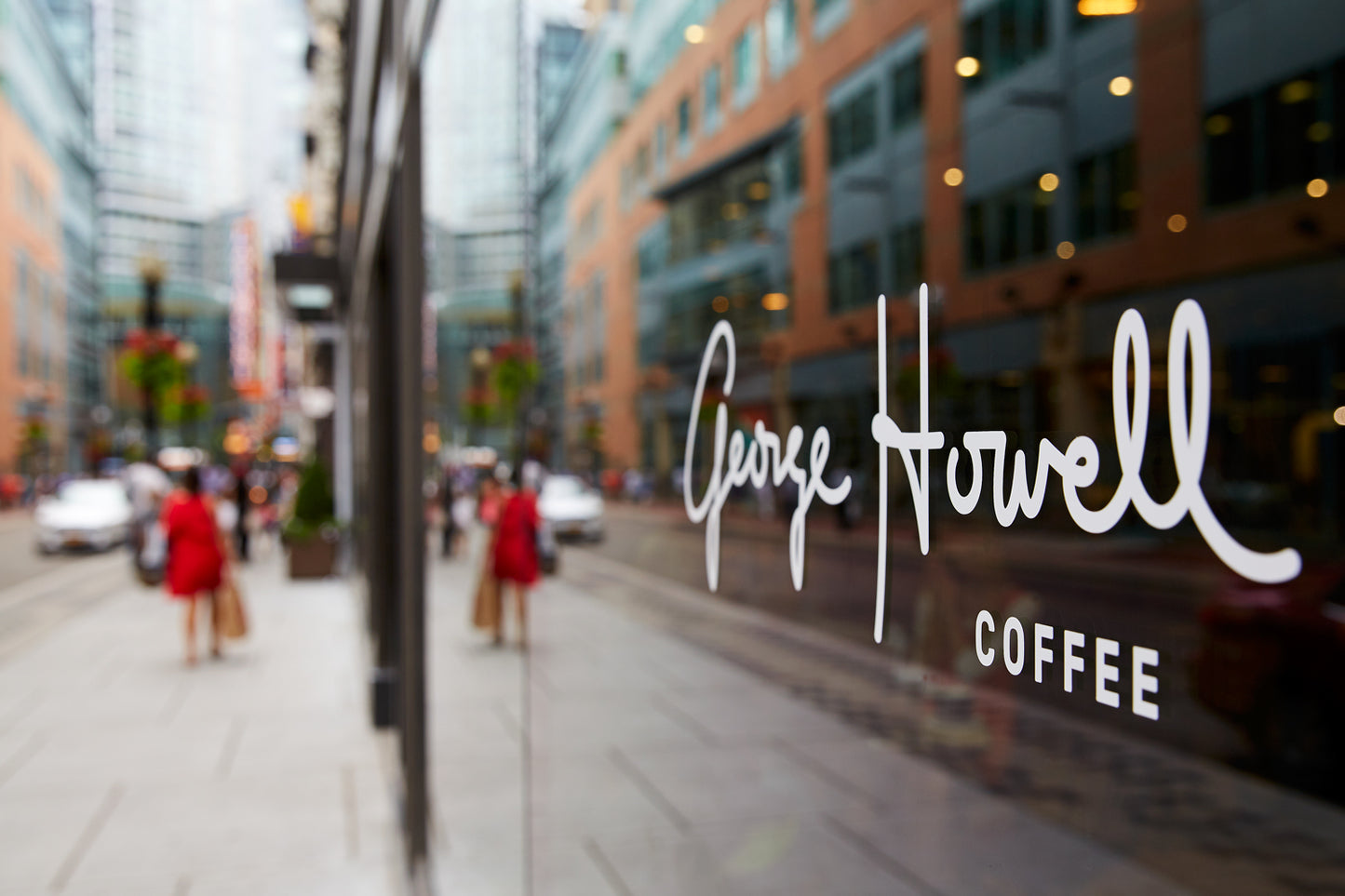 Founded In 2004
George Howell Coffee's primary focus and passion is to continually identify, source and roast the highest quality coffees available. 
George began roasting our coffee in 2004, a decade after selling his 24 "The Coffee Connection" cafes to Starbucks in 1994, and 30 years after he started roasting coffee.  
Our signature coffee acknowledges and highlights the influence of the region, terroir, and the farmer's craftsmanship in every bean.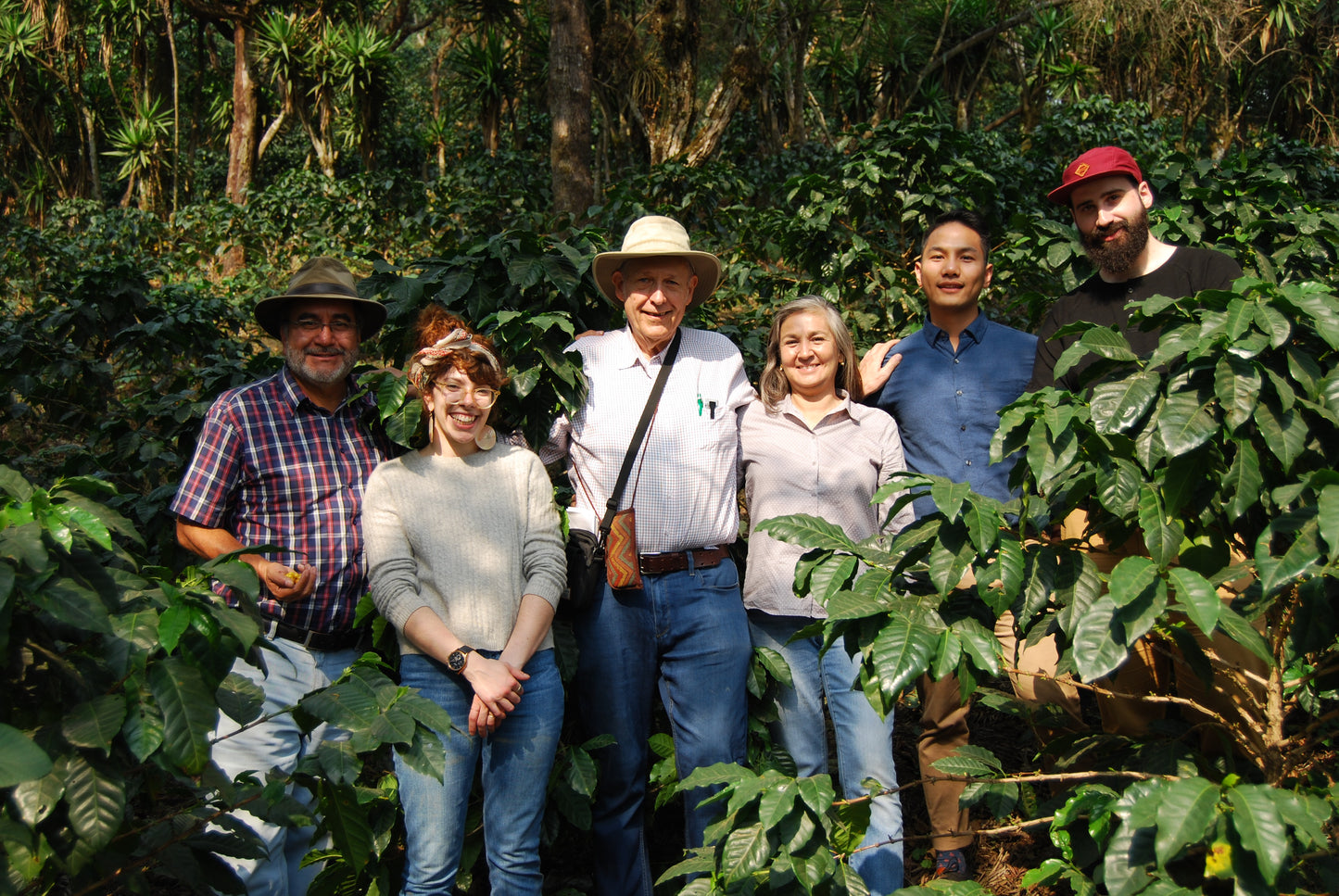 Farmers Are Our Partners
Behind every cup we believe there is a farm with growers who share the same drive and dedication for their craft as we do.
In an effort to nurture these relationships, George and his daughter Jenny travel to many of the farms we buy from as well as other coffee producing areas to develop and maintain real and lasting relationships.  We are proud to work directly with these farms that share our interest in social responsibility and environmental sustainability.
In order to genuinely recognize and demonstrate our respect for the care and costs incurred to produce outstanding quality, we pay these farms top prices for green coffees, far exceeding Fair Trade pricing.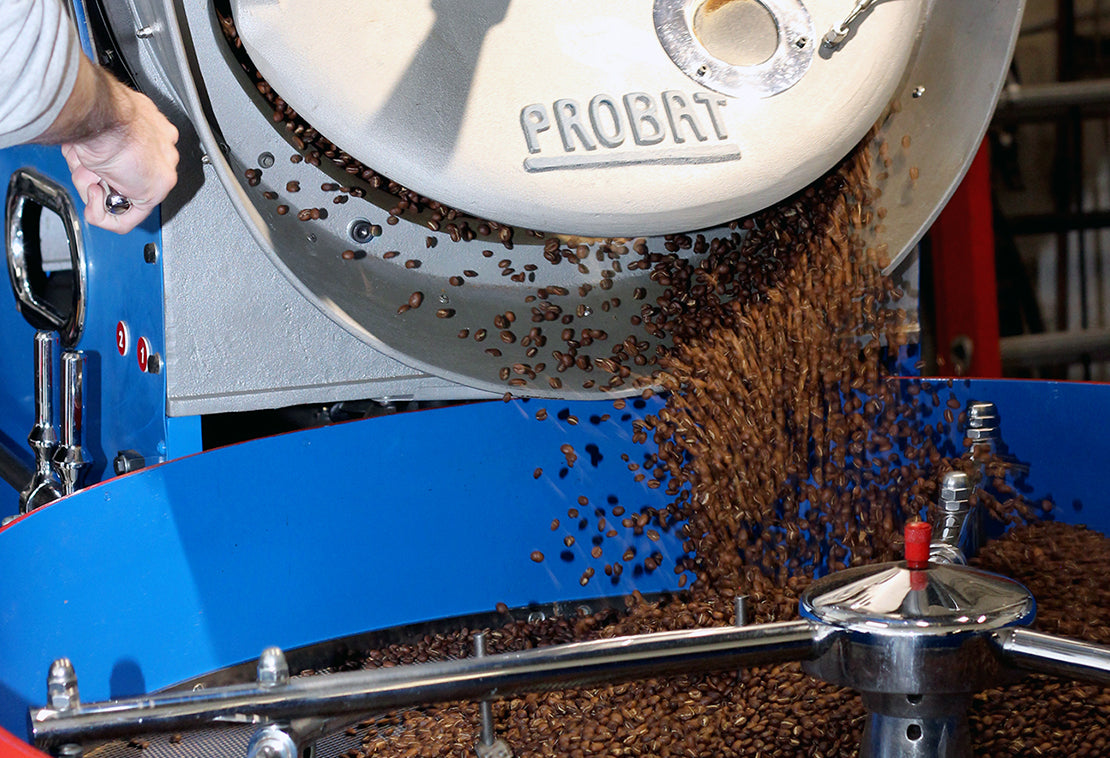 Storing For Freshness
Top-quality coffees are only harvested once a year, thus storage of raw green coffee is essential to maintaining the freshest-tasting coffee all year long in every single batch we roast.
To maximize freshness, green coffee is frozen or stored GrainPro bags in order to halt the raw beans' natural aging process at their peak of maturity, preserving their natural sweetness.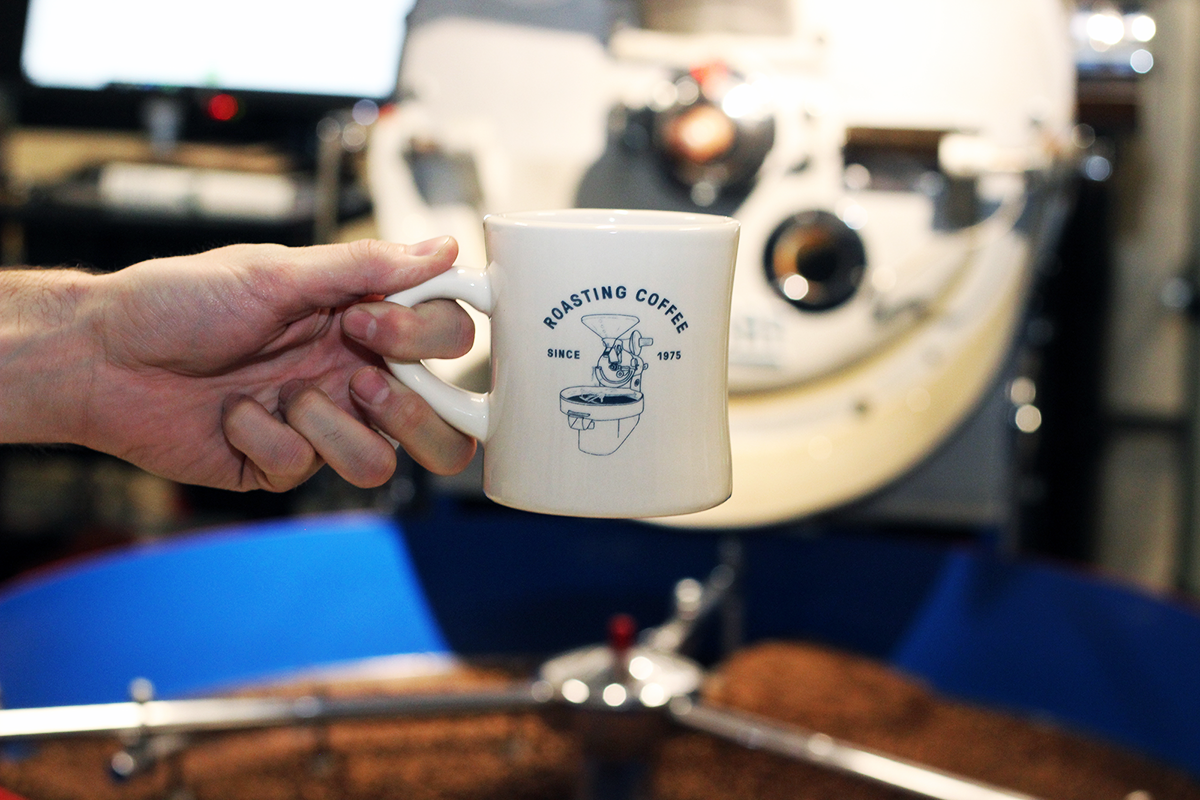 Roasting & Packing
All our coffee is craft-roasted daily to order in small batches. This guarantees freshness and enables us to maintain strict quality control throughout the entire roasting process.
Once our quality control team has approved a batch, it is packaged immediately in airtight, one-way valve bags to preserve freshness. Our aim is to provide our customers with an excellent cup of coffee from seed to cup.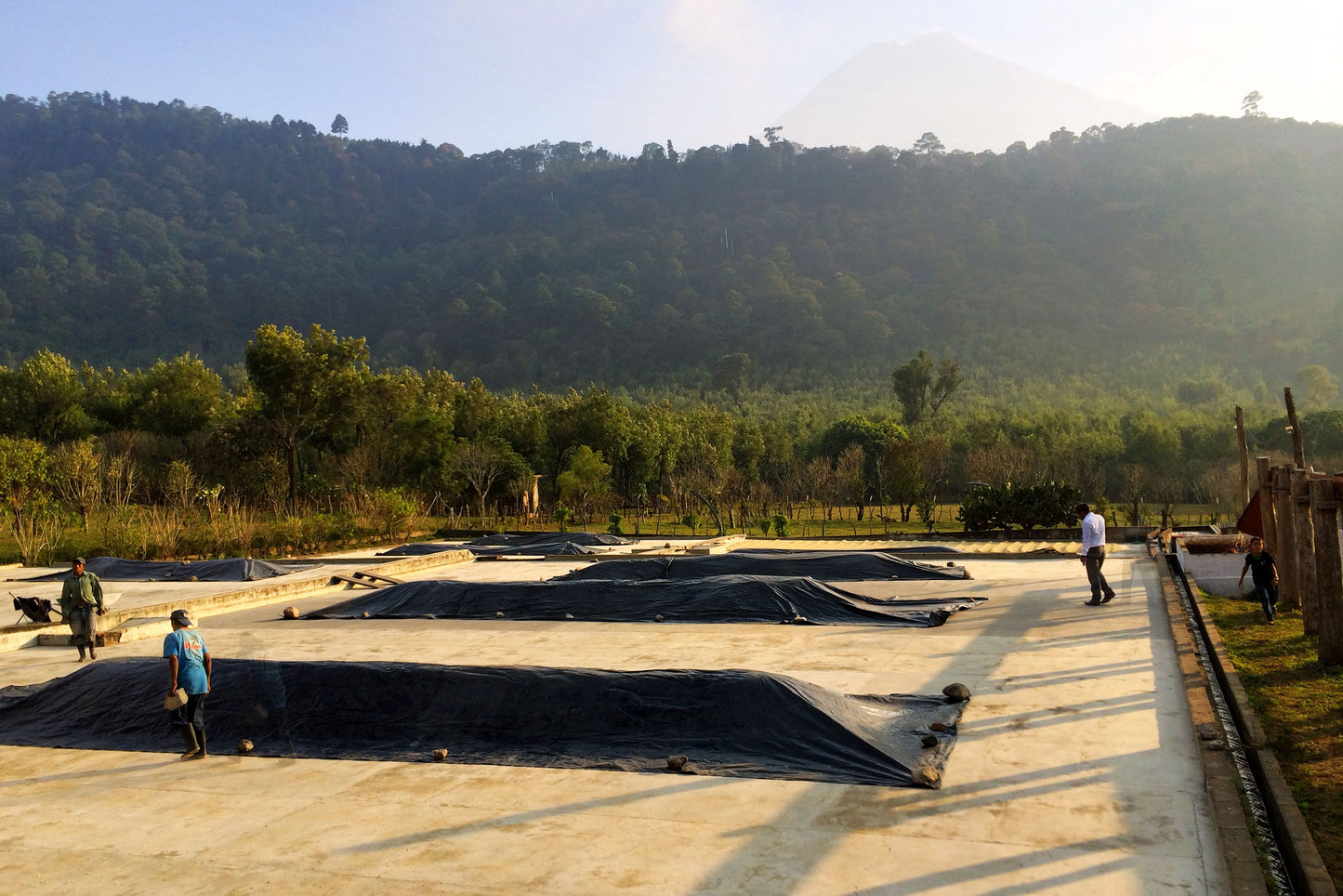 Direct Sourcing
We have a direct trade policy in order to provide maximum incentive to the fine craftspeople who produce what we celebrate. We seek these quality producers through the many networks that George has connected with over his almost fifty years in specialty coffee.
We pay a fair price – defined by the producer, as well as the buyer – one based on a sliding quality scale created to incentivize the highest possible standards. We pay well above Fair Trade prices for all our coffees. In order to assure mutual education and trust, we visit the farmers we work with. At George Howell Coffee, we don't just have relationships with our farmers, we have partnerships.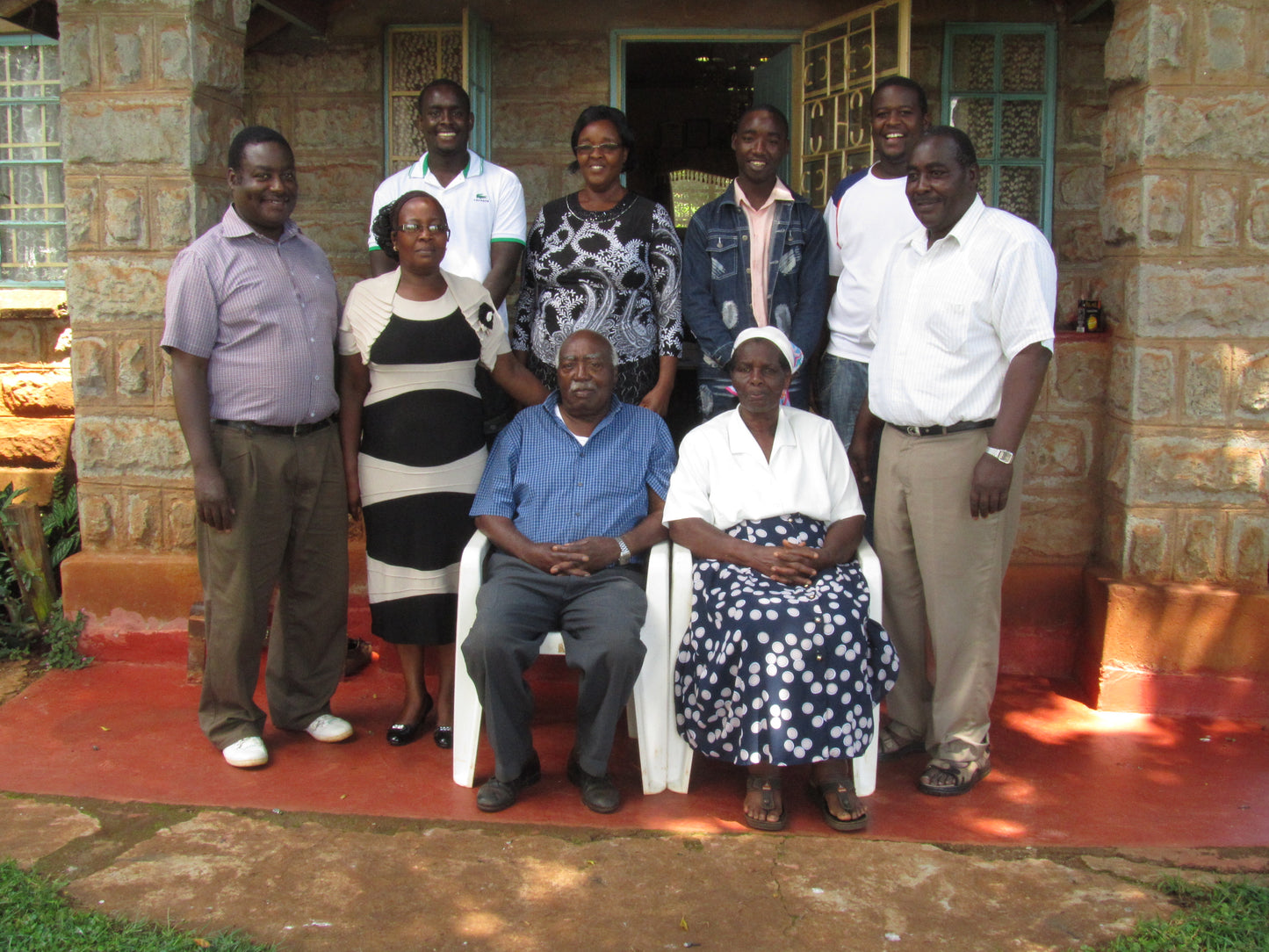 Education
We extend our knowledge through participation in organizations such as Cup of Excellence, co-founded by George Howell, which provides a critical vehicle for aspiring farmers to find funding, technical aid, and above all, international recognition in countries where who you know can be the sole determinant of your fate.
It's also important to extend valuable coffee knowledge to our consumers. We believe that the more educated one becomes, the more they will seek out roasters who can provide high quality and dependable coffee. We strive to make all our public interfaces highly educational and fun.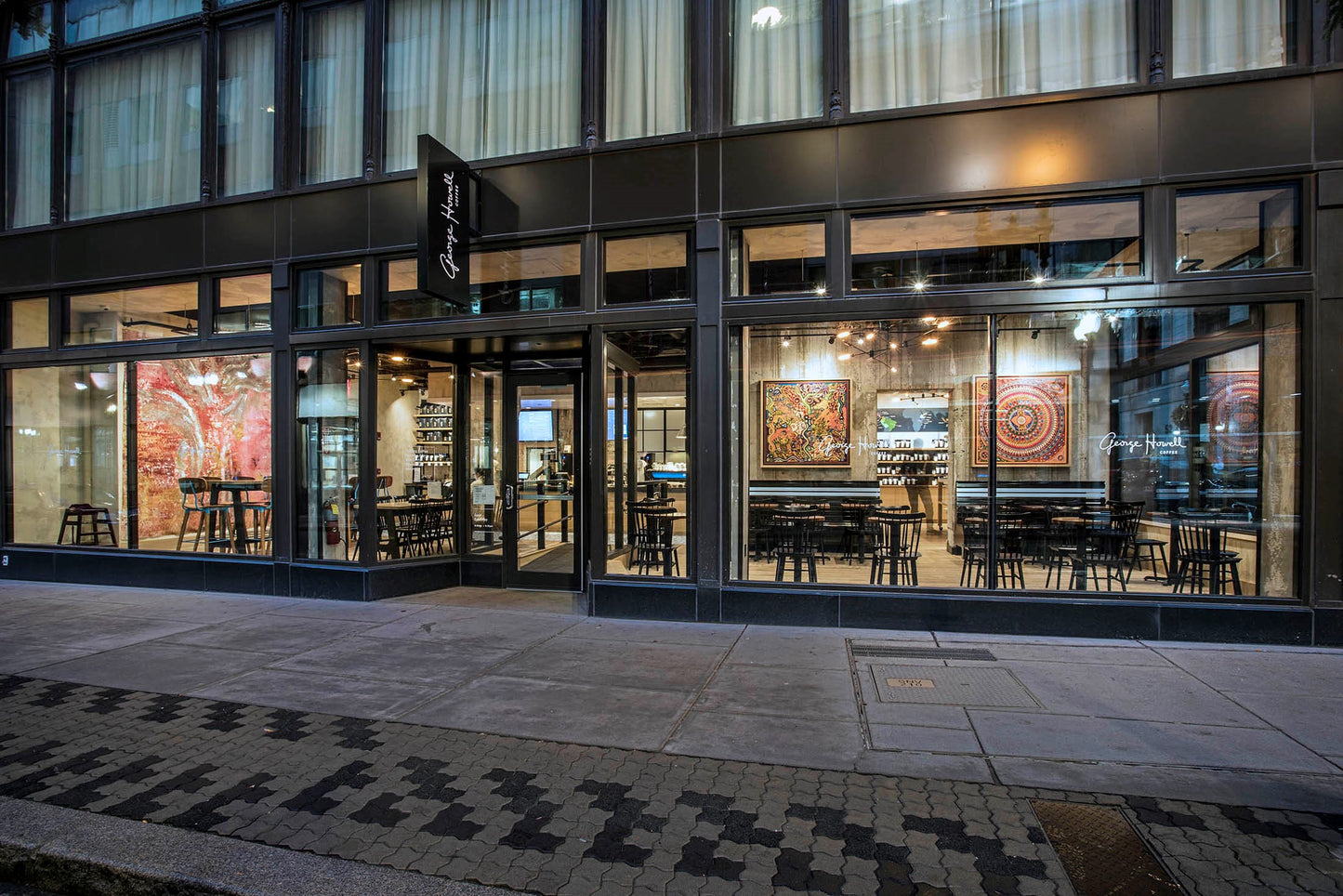 Our Ongoing Mission
We dedicate our lives to seeking out the finest coffees on earth, roasting to precision, and delivering the ultimate cup of coffee.
It's vital that we continue to introduce practices that support our mission. We were the first roasters to package green coffee in vacuum bags, paving the way for long term storage of raw coffee, allowing great vintages to outlast their seasonality. And, we financed and introduced the coffee world's first coffee refractometer and software system, Extract MoJo, to the accolades of world champion baristas and the finest quality roasters around the world.
Above all, we aim to share the experience of the highest quality coffee, from seed to cup, with our customers.