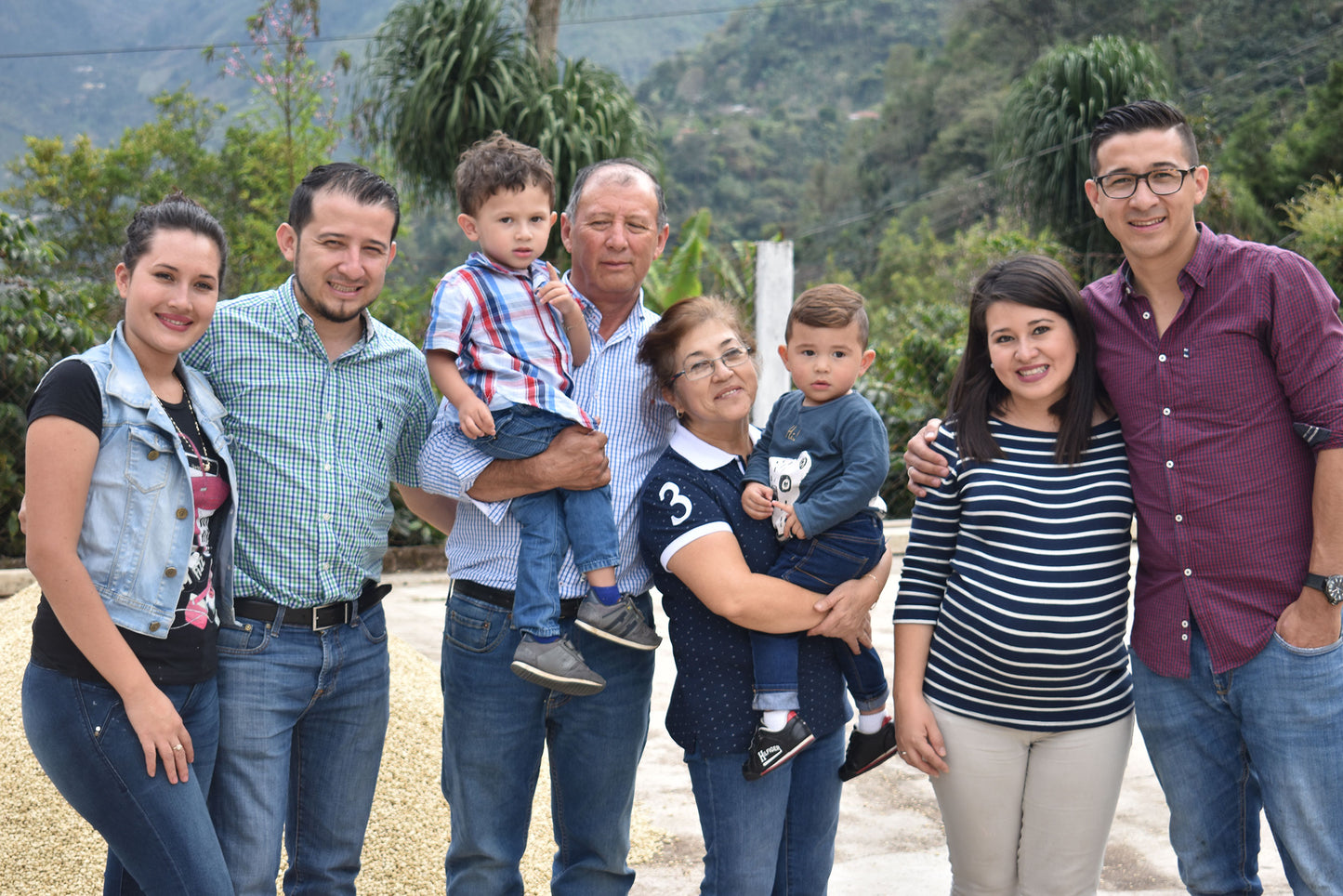 La Bendición, Guatemala
La Bendición El Beso de Las Piedras is owned by retired schoolteacher Roger Hidalgo, who lives on the farm that has been kept within his family for three generations. Situated towards the top of canyon-like walls on two facing mountain slopes with east-west orientation, the views from La Bendición's drying patio are stunning. Getting to La Bendición is also quite an impressive feat. A special suspension bridge forms a long, delicate pathway from one piece of land to the farm, creating what appears to be a tight-rope walk that not only supports people, but also vehicles transporting coffee. This precarious bridge sways with each passage, but it's well-worth the coffee that awaits us on the other side!
El Beso de las Piedras is on a steep slope facing South, named after the site where two rocks appear to be kissing (translating quite literally to "the kiss of the rocks.") Huehuetenango is a spectacular region of steep, sharp-toothed mountains and narrow valleys. Warm winds from the hot Isthmus of Tehuantepec, Mexico to the north flow through valleys branching east-west, warming the mountainsides and allowing coffee growth at far higher altitudes than would ordinarily be possible.
Guatemalan coffee is known for having diverse microclimates that make it favorable and unique within the industry. In fact, there are around 300 microclimates contributing to a wide array of different flavors. The altitudes, as well as the rich volcanic soil and steady rainfall, help create a delicious coffee with upfront citrus acidity and milk chocolate-like body.

From working with the small farm throughout the years, we have formed a close connection with the farmers and help provide feedback with each harvest. Since 2017 we've encouraged the picking of bright red cherries for impressive acidity, clarity and sweetness in the resulting cup. We've also prompted the farm to utilize GrainPro bags to store coffee throughout its processing and shipping for extra protection to ensure quality is preserved.
For a lively shot of espresso or full-bodied cup, our medium roast maintains some of the delicate citrus acidity, papaya, and a pecan-like finish.
Learn More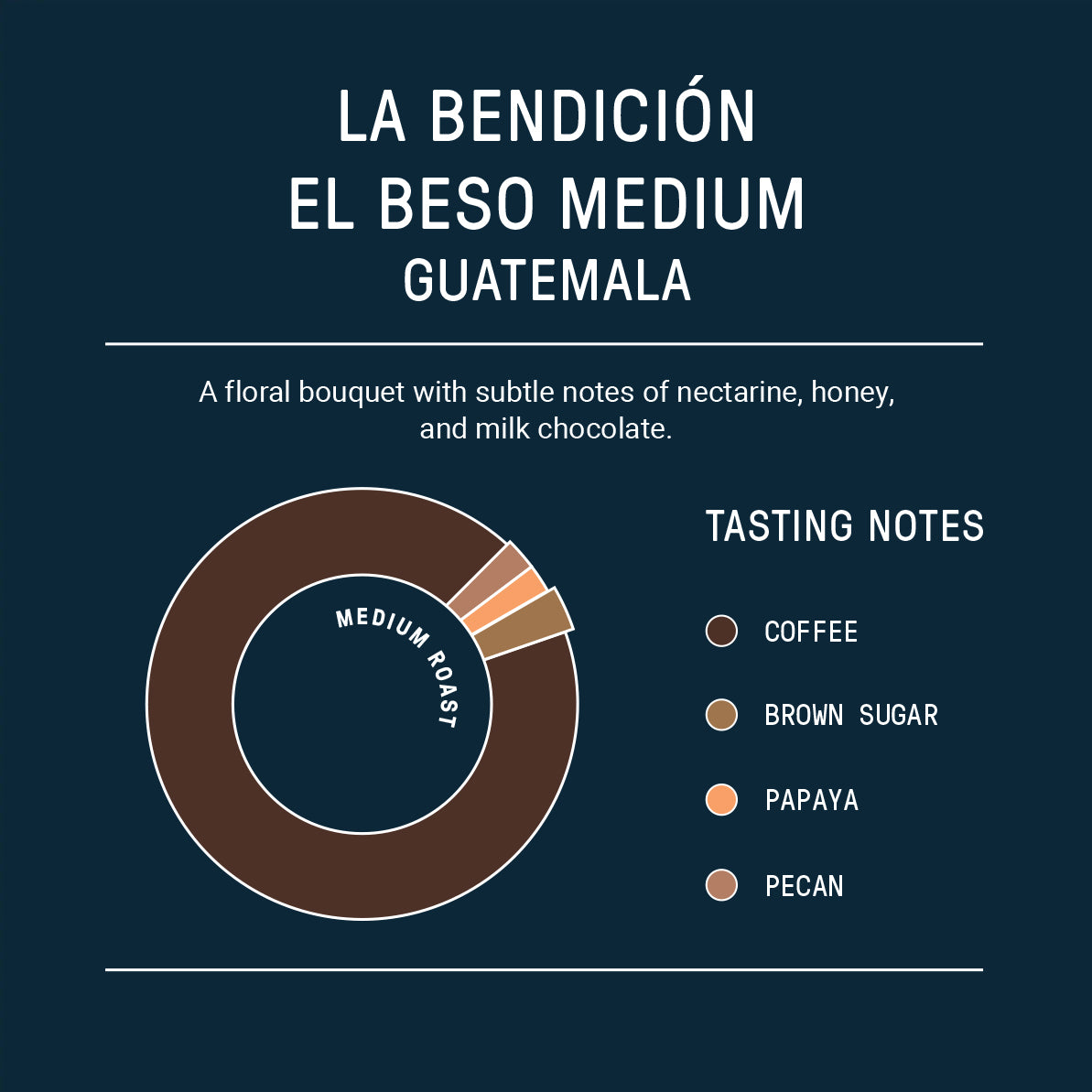 FARM DETAILS
PRODUCER
Roger and Aracely Hidalgo
ELEVATION
5,500 - 6,200 ft
BREW METHOD
Espresso, Immersion, Drip
FLAVOR NOTES
Tropical Fruit, Citrusy, Nutty