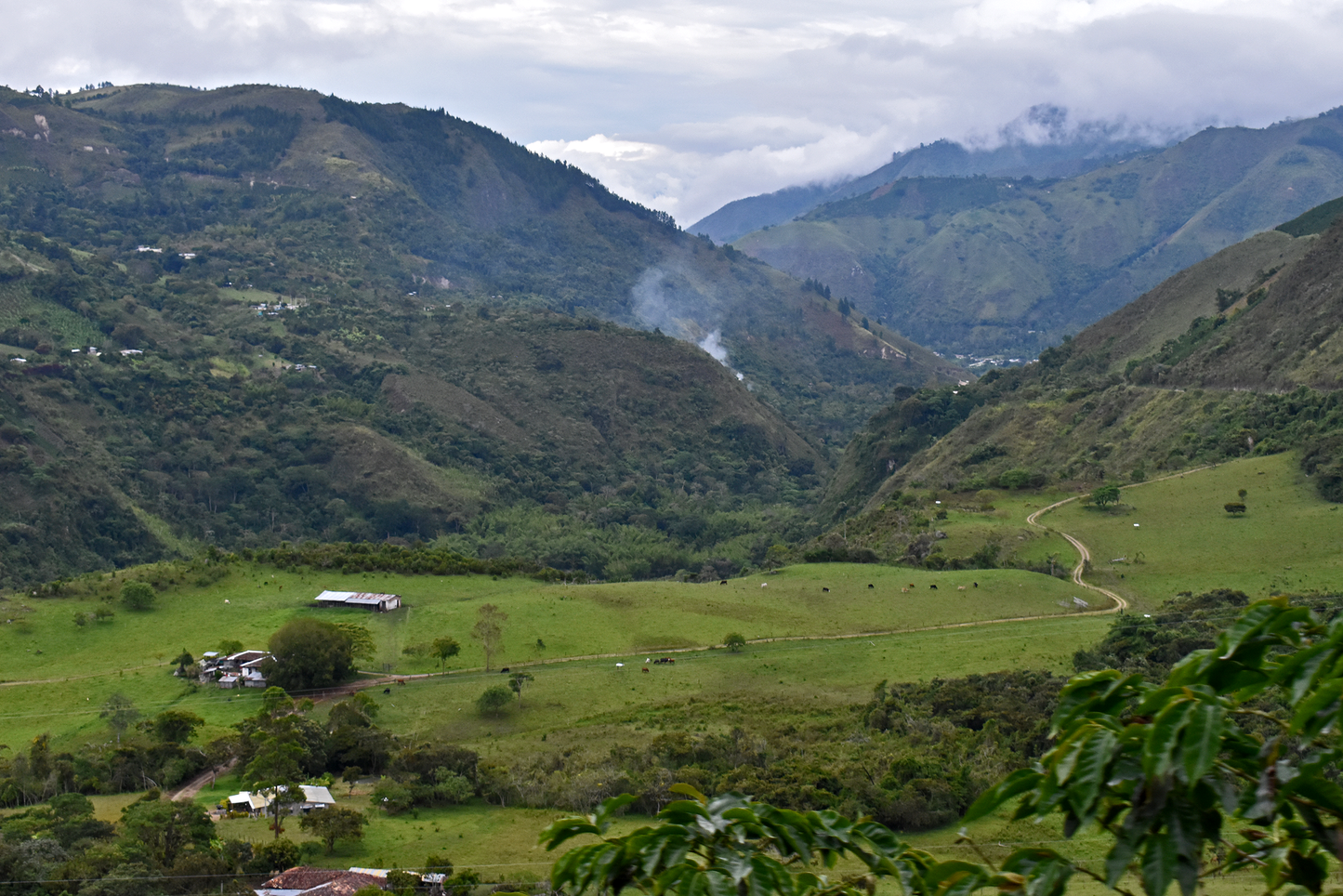 La Siria, Colombia
La Siria, Presidential Award, scored over 90 points in the Cup of Excellence competition!
Anibal Sanchez Burbano is a third generation small coffee grower whose coffee lot placed 2nd at his first Cup of Excellence competition in 2021. He owns a 12 acre farm on which he and his sister produce the Gesha and Tabi varieties.
La Siria elegantly weaves notes of pineapple, wintergreen, and jasmine.
If you wish to receive a grind other than whole bean, please include the request during the checkout process.
Learn More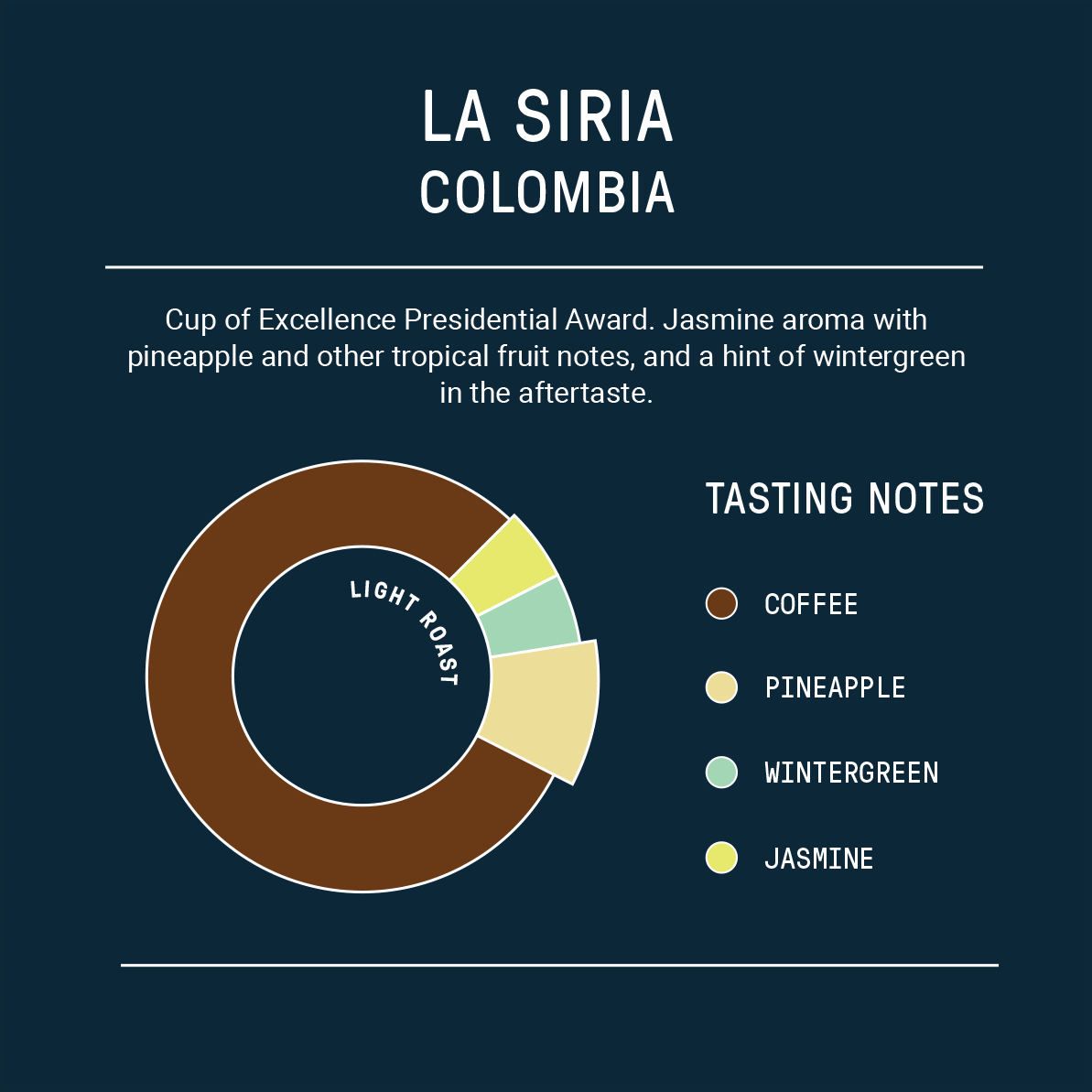 FARM DETAILS
REGION
La Argentina, Huila
PRODUCER
Anibal Sanchez Burbano
FLAVOR NOTES
Stone Fruit, Floral