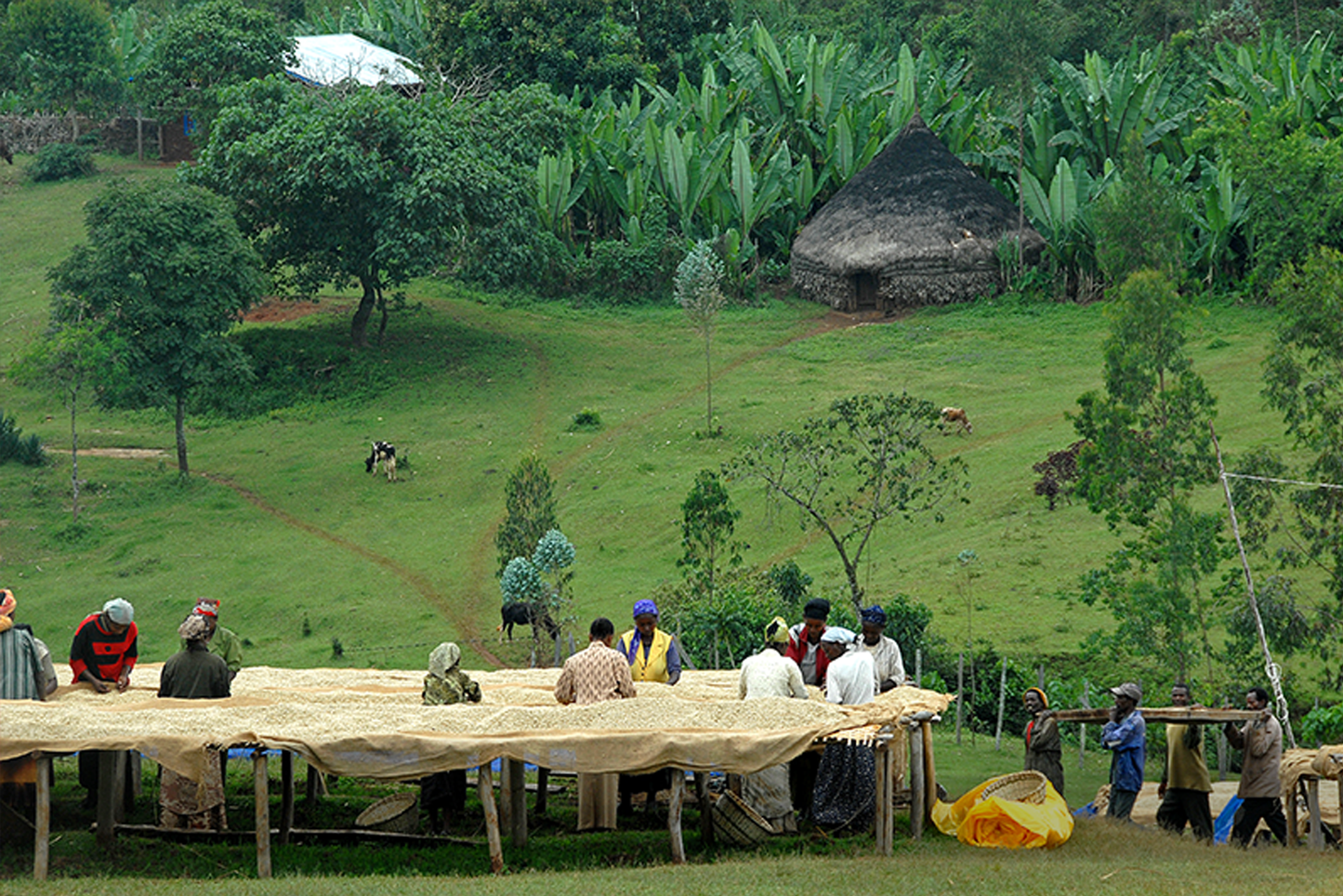 Odako Village, Ethiopia
This lot is from Odako Village, named after the sacred Odako tree where community members of the village Shantaweme traditionally met to resolve issues. It is a small experimental lot with added yeast produced by the Dukamo Family at a local mill. To ensure quality, it was flown into the US instead of arriving via ship. It has strong notes of muscat grape, jasmine, and lemongrass.
If you wish to receive a grind other than whole bean, please include the request during the checkout process.
Learn More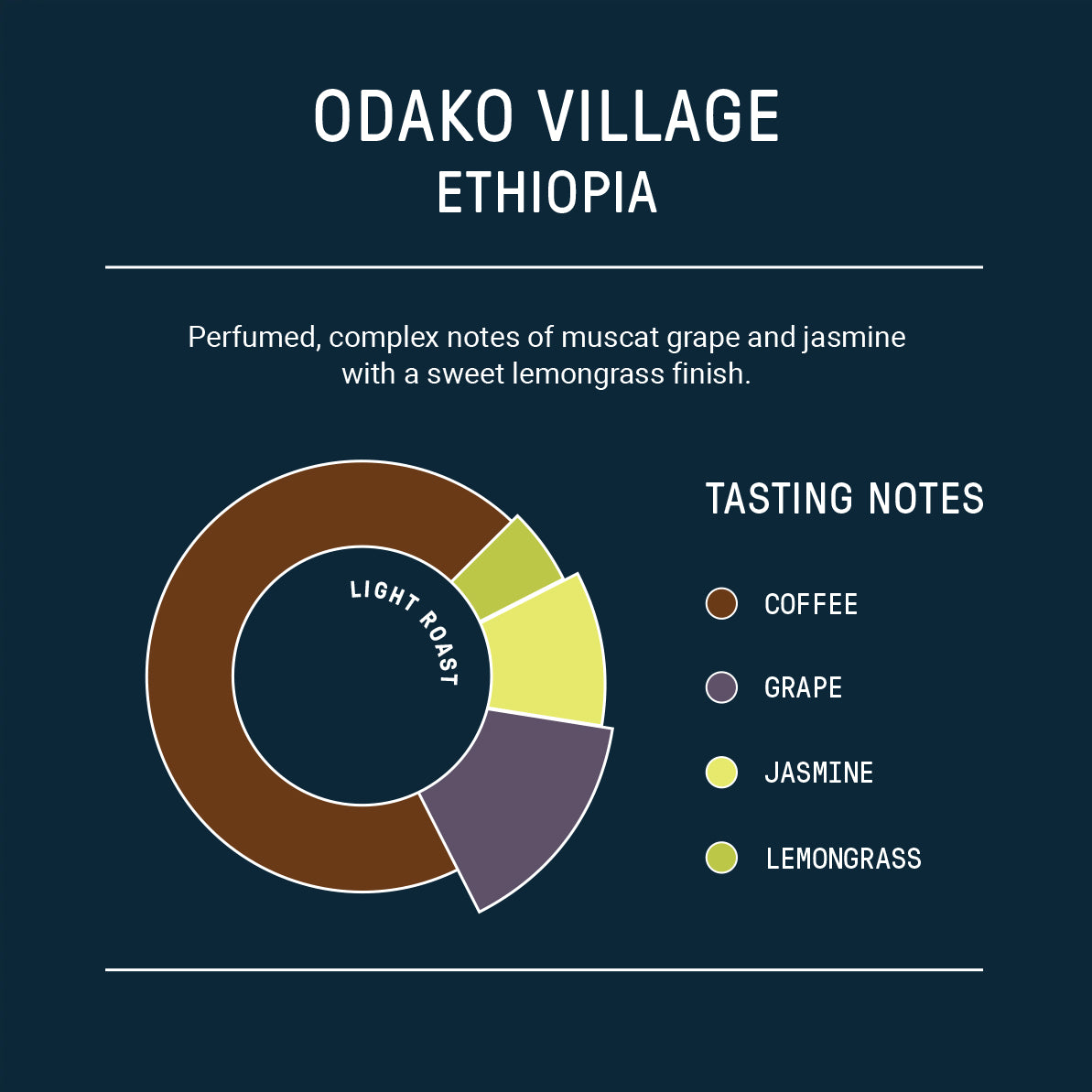 FARM DETAILS
ELEVATION
6,560-7,211 feet
FLAVOR NOTES
Floral, Citrusy