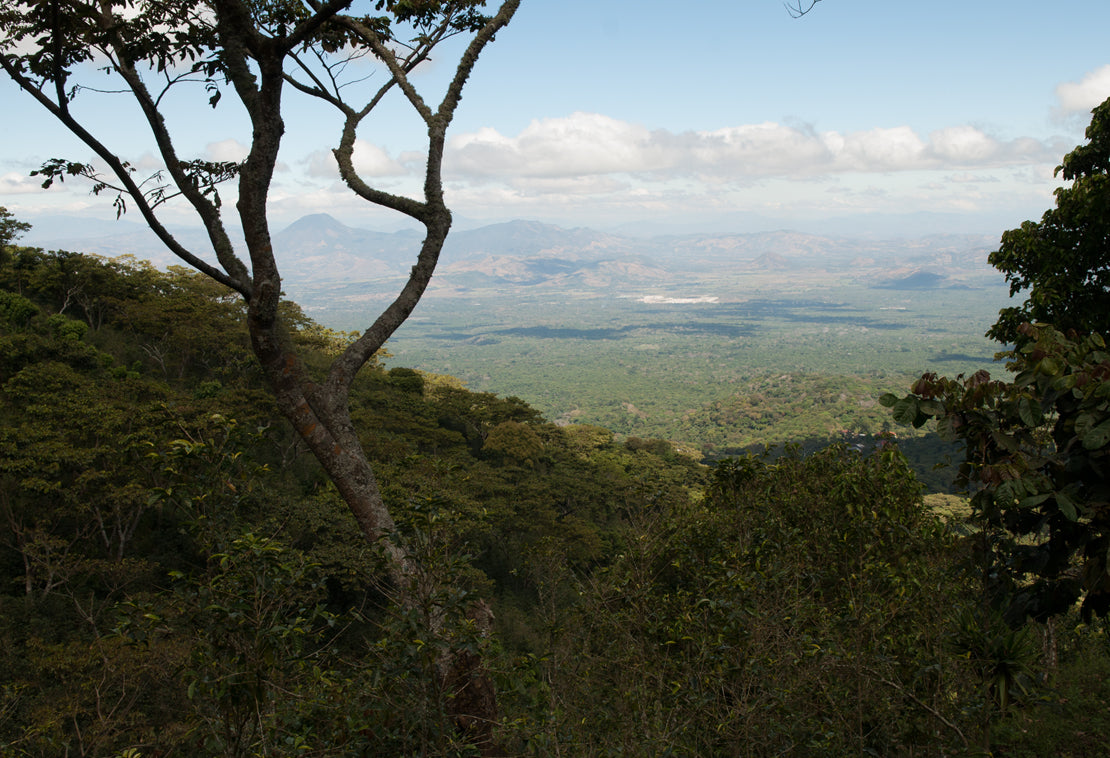 El Salvador
El Salvador covers slightly less area than Massachusetts. El Salvador's upcoming and increasingly sought after farms are found in two west-to-east directed mountain ranges. The northern range, shared with Guatemala, is part of the Sierra Madre de Chiapas. The southern, bordering the Pacific Ocean, is defined by a chain of over 20 volcanoes. El Salvador is graced with volcanic mineral-rich slopes high in altitude, a rainy season laden with Pacific moisture, and a pronounced dry season as dehydrated air blows over from the mountains of Honduras bordering on the east, a terroir to dream about!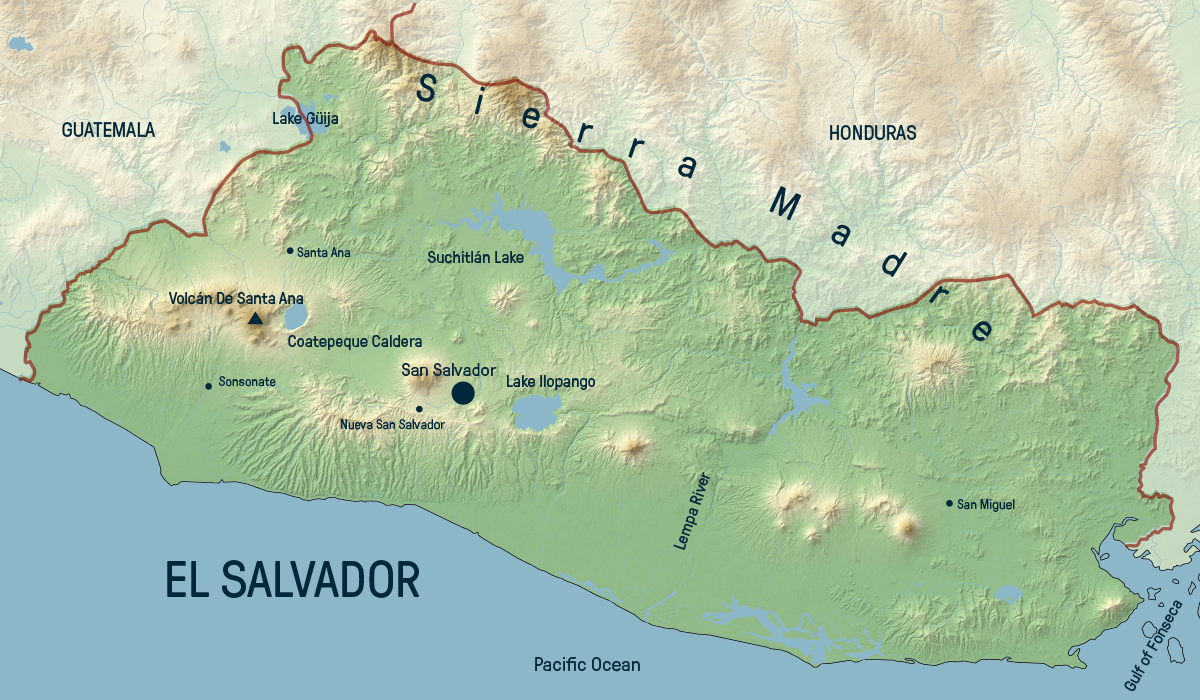 El Salvador is recognized as a producer of some of the best large-scale commercial coffee available anywhere. Quality control is a hallmark. Coffee is graded by growing altitude: above 1960 ft is Central Standard, above 2950 ft is High Grown, and the highest quality is above 3950 ft, called Strictly High Grown (SHG). After Cup of Excellence's 2003 introduction in El Salvador, an appreciation of the coffee-grower as an "artisan" has been spreading throughout the land. Much smaller farmers, such as La Montaña, are gaining major recognition thanks to the Cup of Excellence program.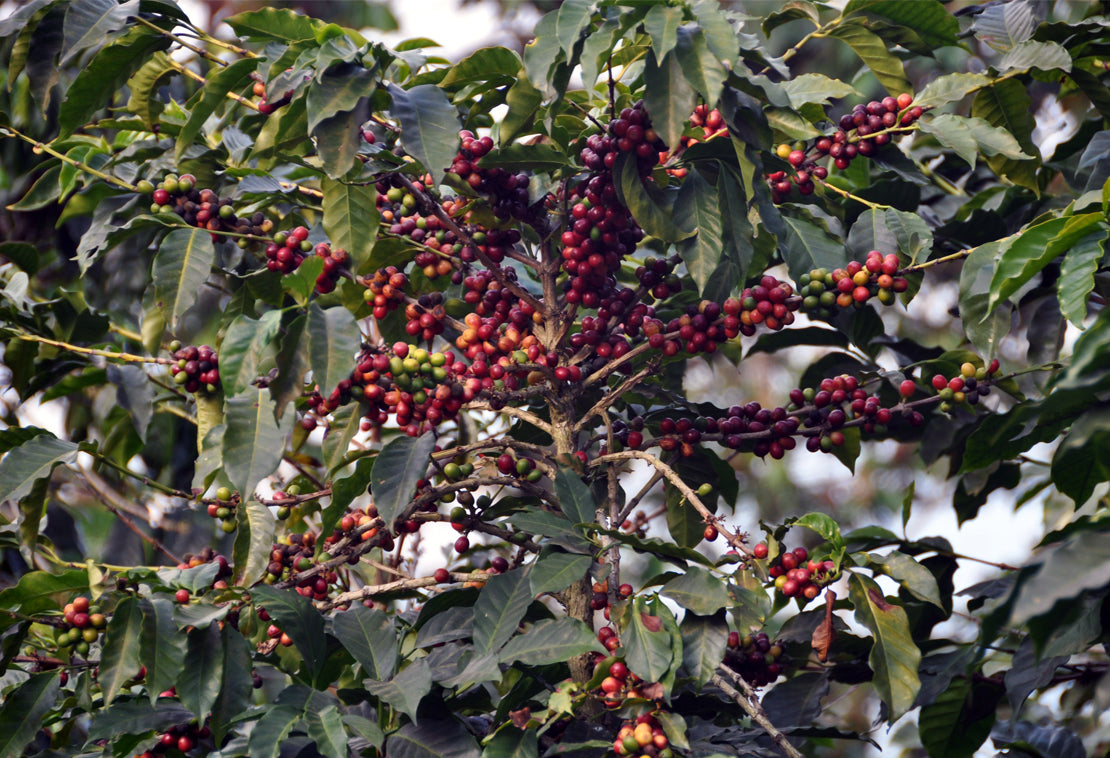 Santa Ana has been the most prized coffee region of El Salvador, located in the far west of the southern range and marked by the gargantuan Santa Ana volcano, which coated the area with ash in 2005. Large quantities of the highest dependable commercial quality are grown here, mostly of the Bourbon variety that produces a classic cup.
El Salvador's varietal distribution is 68% Bourbon, 29% Pacas, which is a mutation of Bourbon with similar flavor, and the remaining 3% is comprised of many varieties, including Pacamara. The prevalence of the less productive but higher quality heirloom Bourbon variety is due to El Salvador's civil war in the 1980's which kept it from the widespread "modernization" of more productive varieties that swept so many other areas of Latin America. The huge and very high quality Pacamara bean was masterminded in El Salvador in 1954, and is a cross between Pacas and the large-beaned but low density Maragogipe.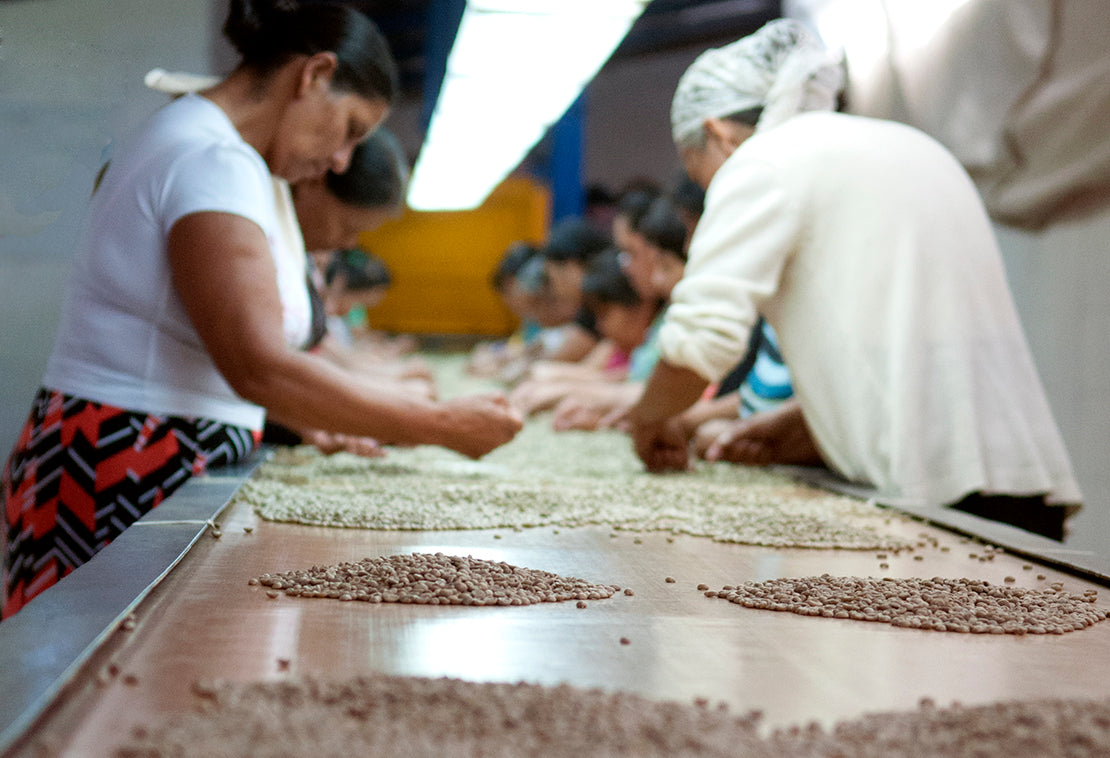 In many ways the most exciting region right now is Chalatenango, in the western portion of the northern mountain range. Three years ago roasters would probably respond, "Chalawhat?" In the mid-nineties some farmers in Chalatenango began planting Pacamara. Seemingly out of nowhere in 2006 a Pacamara from Chalatenango's Los Planes Farm carried a flavor to die for, garnering 2nd place at the Cup of Excellence. Using their Pacamaras, three small to medium sized farms placed 1st, 3rd and 4th in the 2007 Cup of Excellence competition!