505 Washington Street
Boston, MA
857.957.0217
godfrey@georgehowellcoffee.com
Hours
Open Everyday from 7:00am to 6:30pm
505 Washington Street
Boston, MA
857.957.0217
godfrey@georgehowellcoffee.com
Hours
Open Everyday from 7:00am to 6:30pm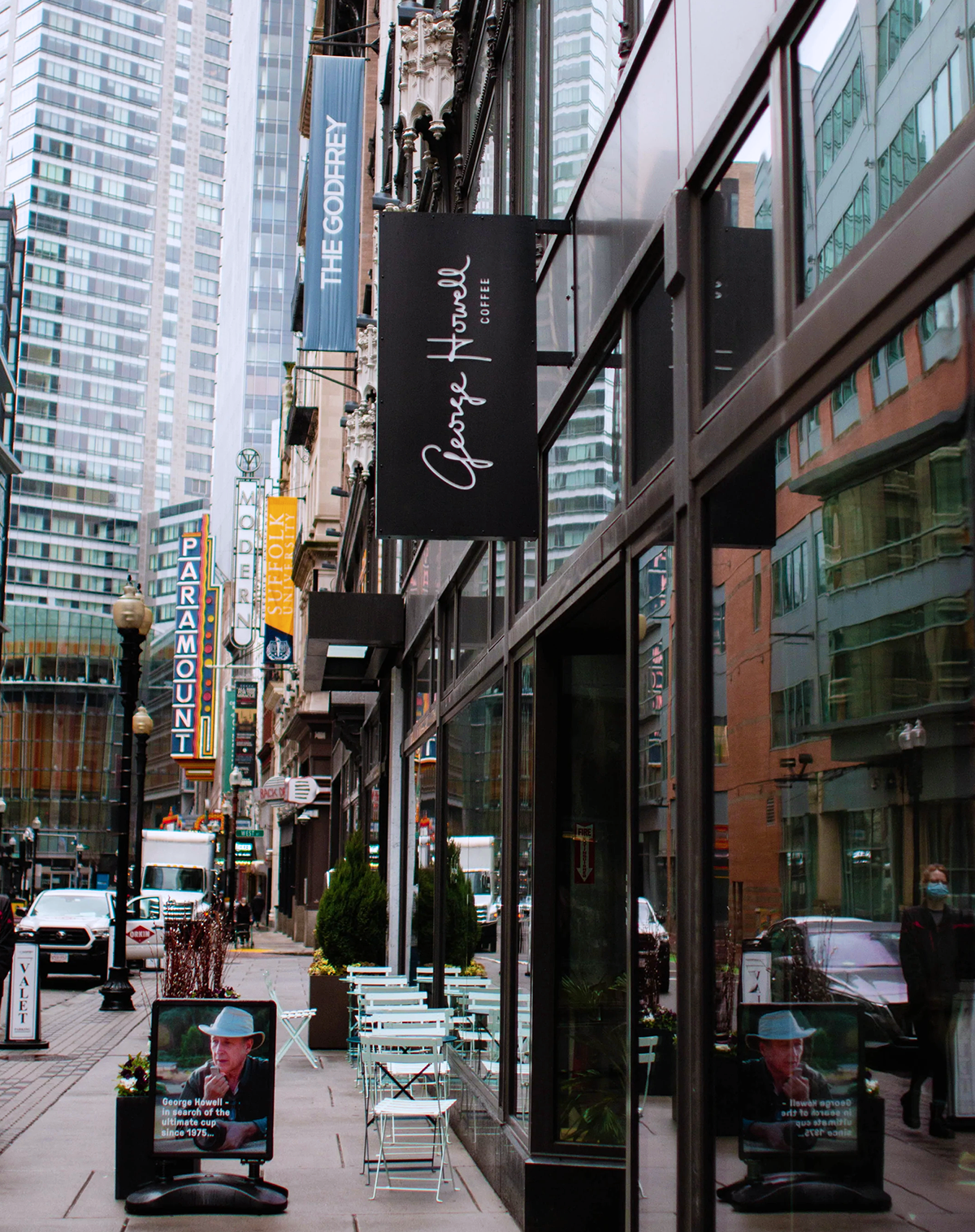 The Godfrey
Our flagship location opened June 2016 at the ground level of The Godfrey Hotel in Boston's Downtown Crossing. Our third and largest cafe, this location focuses on forwarding George's passion for "putting coffee farmers front and center" through weekly public classes and rotating single-origin offerings, as well as seasonal craft beverages.
The cafe, designed by Peter Niemitz, builds its aesthetic from contemporary art and architecture, as well as modern equipment used for crafting exceptional drinks. Our aim is to highlight terroir through weekly, rotating selections of espresso, drip coffee, Modbar single-cup pour overs, and coffee flights. In addition to our single-origin coffees, enjoy seasonal beverages and a wide selection of chocolates, pastries, toasts, and sandwiches utilizing local artisan vendors.
"The Exploratorium," which comprises our retail area, also serves as an educational space for customers to learn more about specialty coffee through an extensive array of coffee, equipment, and rotating public classes. Education is important to us, and this area is always equipped with knowledgeable staff to help you pick out the perfect beans or brewing devices.
We are open 365 days a year which includes all holidays. On Thanksgiving, Christmas Eve, Christmas Day, New Years Eve and New Years Day our hours are 7am to 5pm.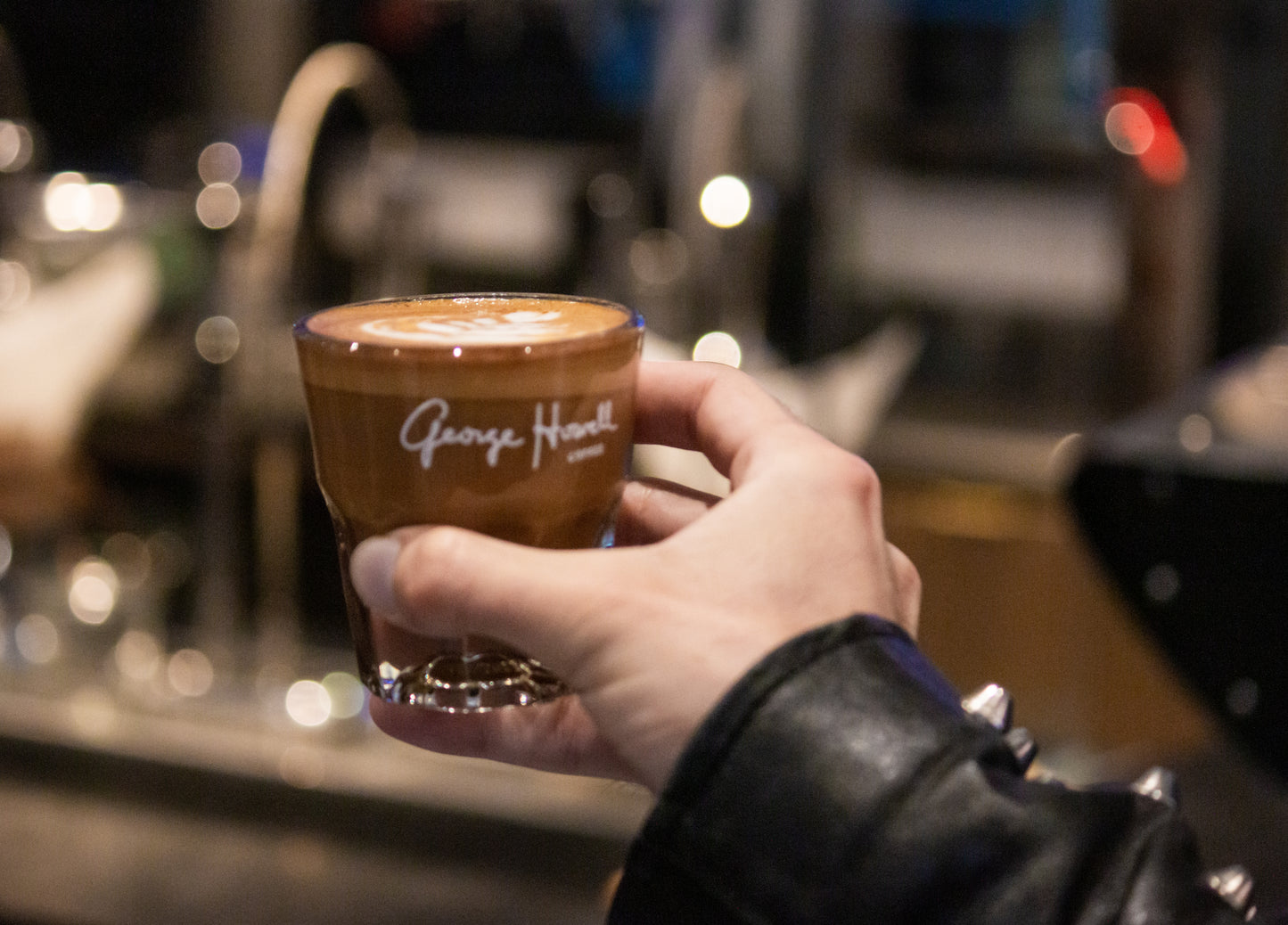 Parking
Looking for a place to park? We offer a small discount off parking at the Lafayette Garage across the street at 1 Avenue de Lafayette. Bring your ticket to the cafe for a validation stamp and receive $2 off each of the first and second hour parking rates.