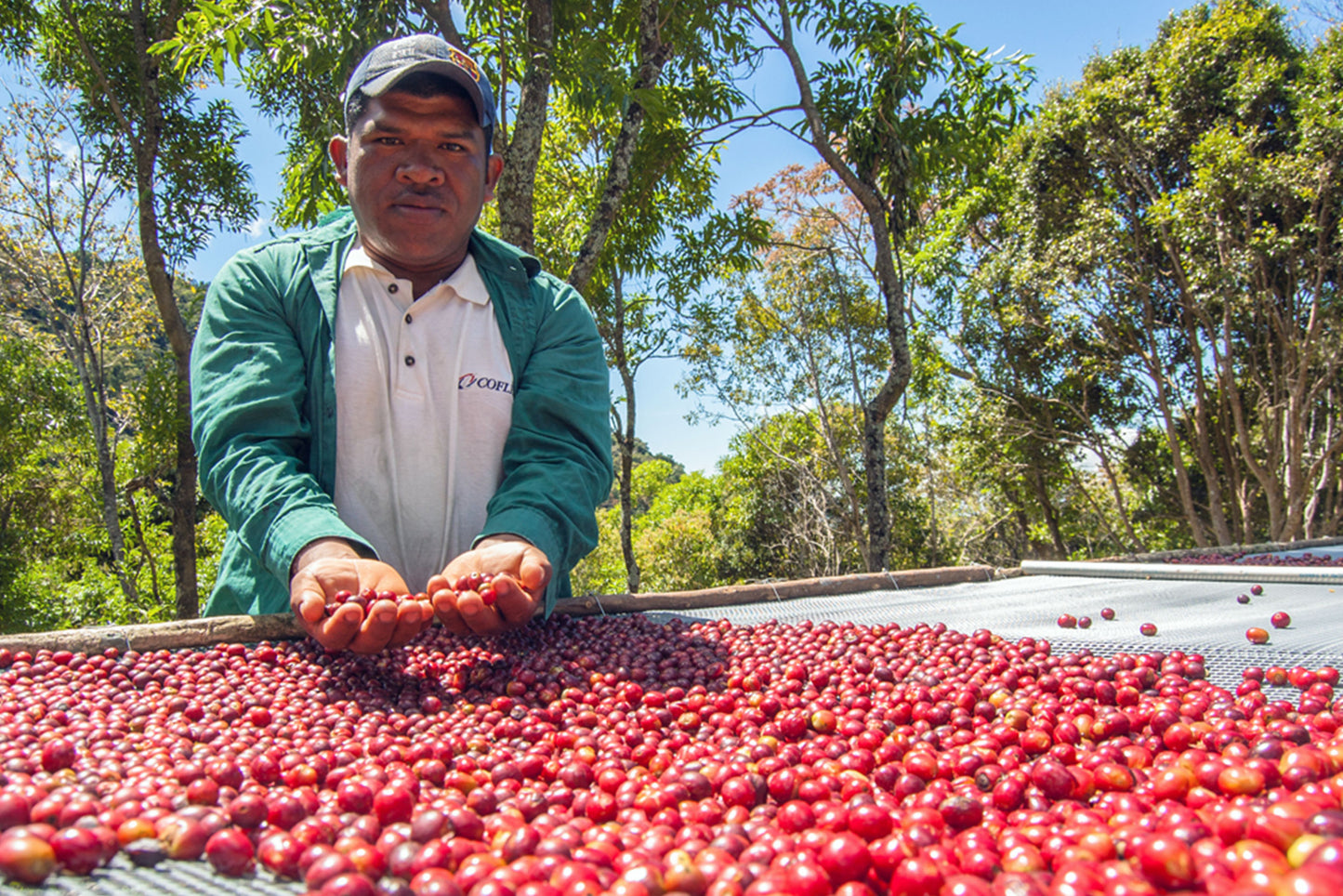 Finca Deborah, Panama
Jamison Savage, an expat from the United States, has dedicated over a decade in Panama shaping his farm Finca Deborah to great renown. Located in the Chiriqui Province, where the prized Gesha variety first came to world attention, Finca Deborah finds itself situated on the slopes of Volcán. It is one of the highest altitude farms in the region at over 1900 meters. The 2016 Barista Competition in Dublin was won using Finca Deborah's washed lot, shedding light on its impressive quality, and competitors have continued to place in international competitions with coffee from the farm. The lush surroundings of rainforest, sufficient rainfall, and undisturbed ecosystem have made for ideal coffee growing conditions.
"Afterglow" is a stellar example of a beautifully refined, naturally-processed coffee. Unlike the washed production method where coffee cherries are pulped, removing the outer fruit from the seed within, natural-processing allows the cherry to remain fully intact from its harvest until it is completely dried. This results in a rich, vibrant coffee that has a discernibly sweet fruit note throughout. A difficult process, much care and dedication goes into monitoring the seeds as they dry over the course of 20 days on three-tiered, raised drying beds. The coffee is placed in "reposo," or rests for a minimum of 45-60 days to enhance flavor and shelf life, while multiple cuppings are performed to ensure quality. The result is a heavily-bodied, fruit-forward coffee that only enhances all the florals native to the Gesha variety.
Limited Roast orders must be placed by 6am EST Monday of the roasting date. 
If you wish to receive a grind other than whole bean, please include the request during the checkout process.
Learn More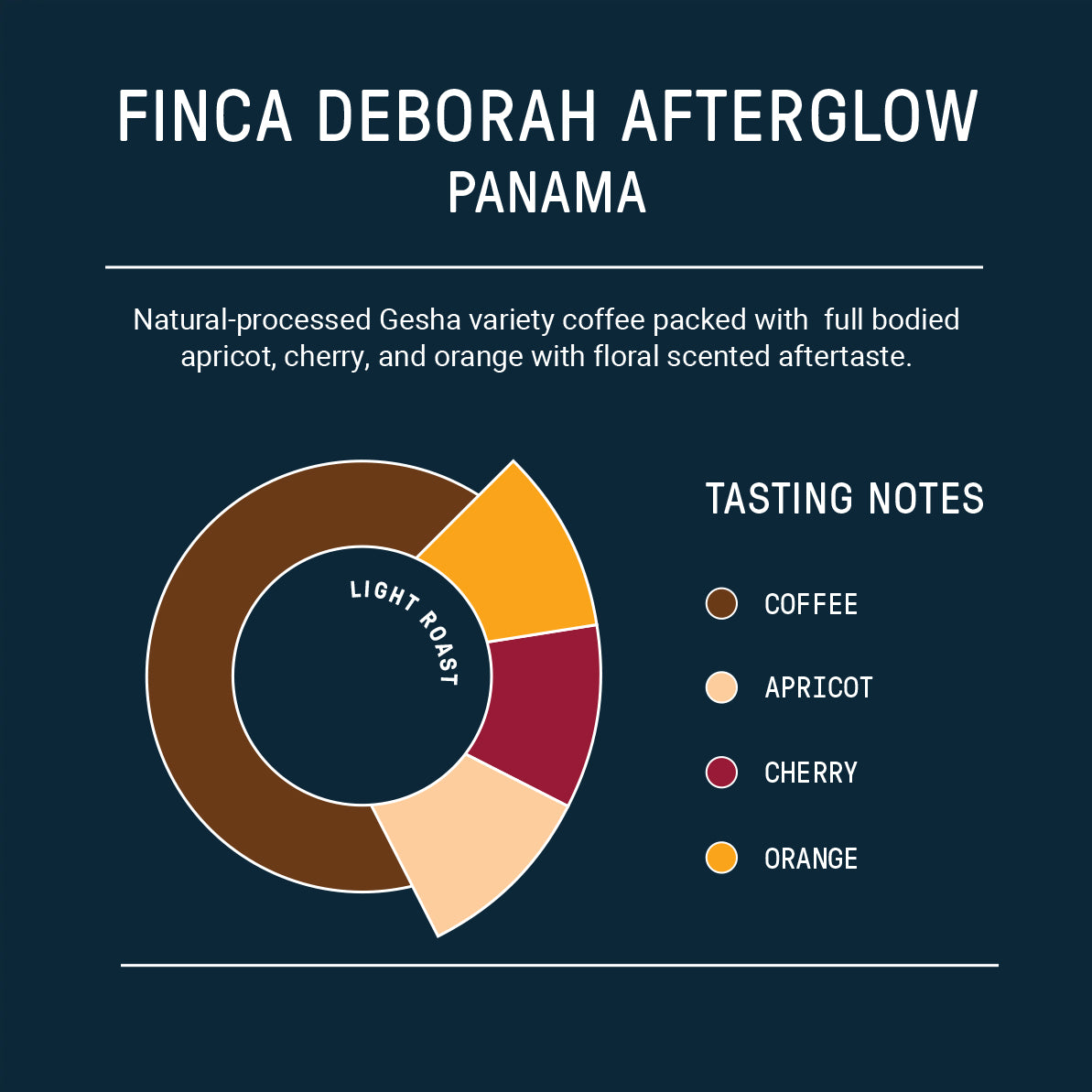 FARM DETAILS
BREW METHOD
Drip, Pour Over
FLAVOR NOTES
Stone Fruit, Citrusy