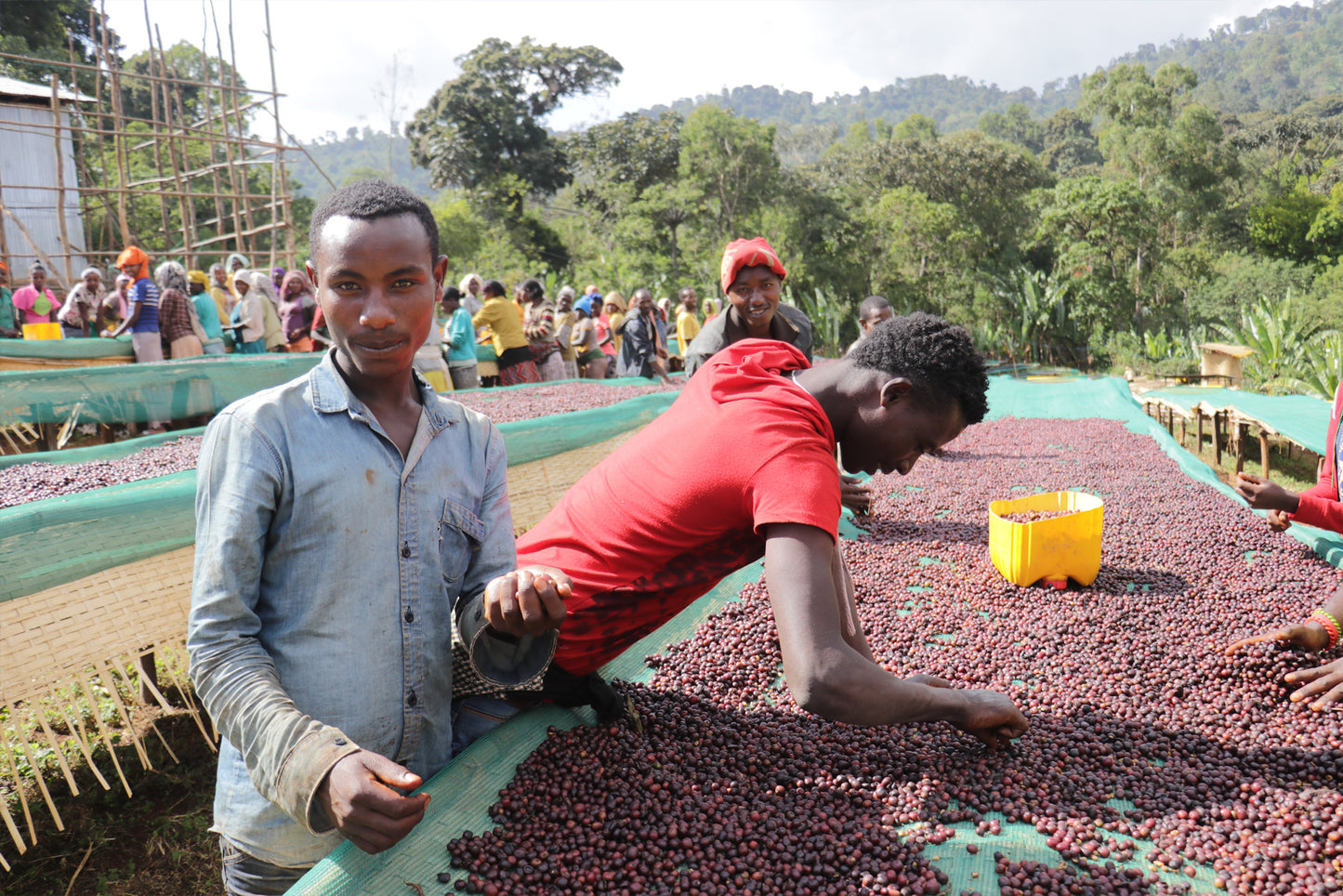 Worka Chelbessa, Ethiopia
Worka Chelbessa is located in the district of Gedeb, bordering the famous coffee producing district Yirgacheffe. Gedeb is newer, and situated at very high altitude. Most of the farms have only been operating and producing for the last 20 to 30 years.
For the last decade, the area of Worka Chelbessa has become more and more well known for producing spectacular coffees, and this is why this area was one of the first places that coffee producer Neguesse Debela wanted to invest in when he started in coffee a few years ago.
In 2017, Neguesse started operating his first site in Worka Chelbessa, but quickly expanded in 2019 by buying another washing station a few kilometers away in a small subarea of Worka Chelbessa called Danche. The two sites, run by Negusse and his team, execute immaculate washed and natural processed coffees. In addition, they create unique experimental lots in an effort to continuously improve their quality. 

Our Worka Chelbessa medium roast has a light floral scent with syrupy-peach and cherry, embedded in dark chocolate.
Learn More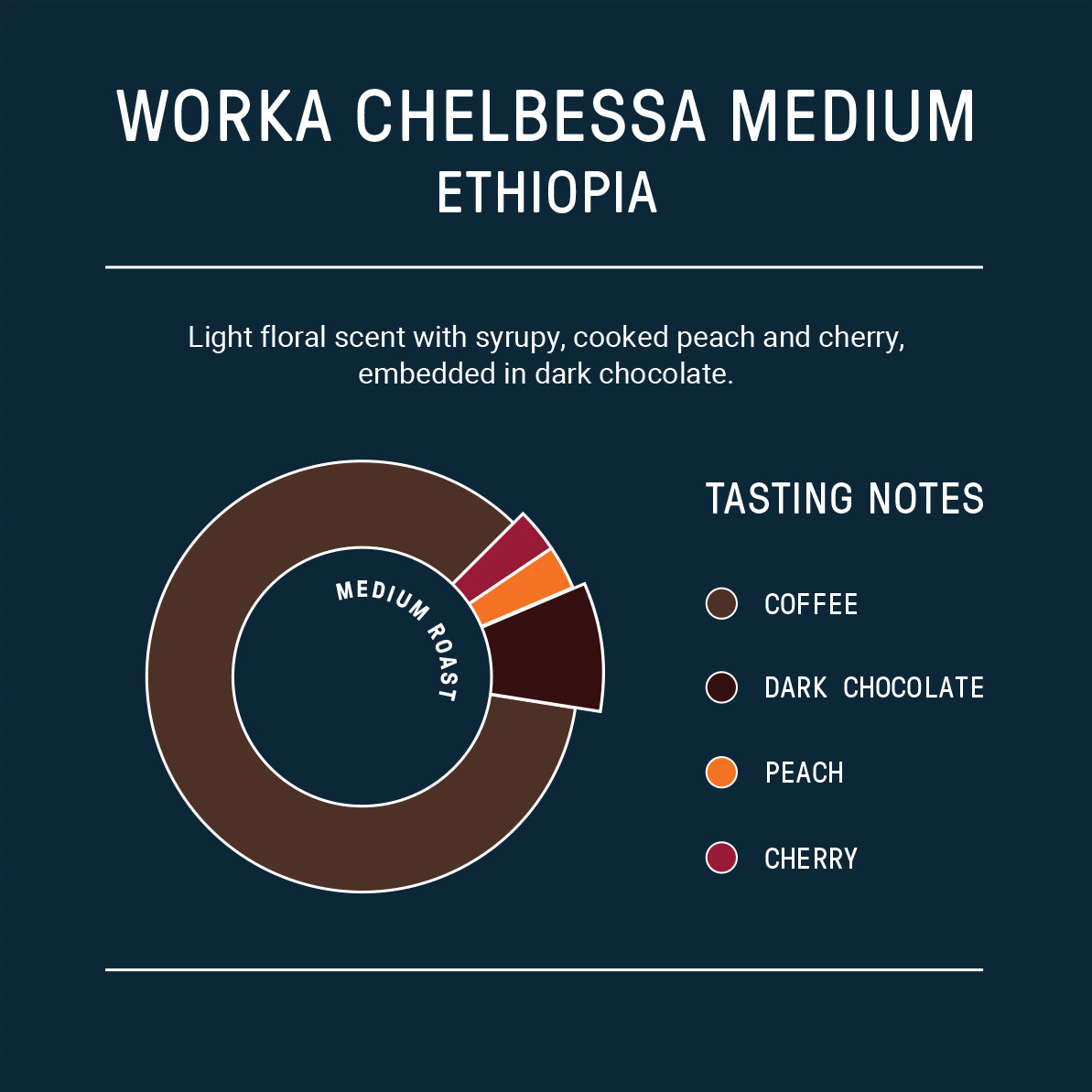 FARM DETAILS
REGION
Gedeb District, Gedeo zone
PRODUCER
Farmers Cooperative
ELEVATION
6,235 - 7,220 feet
HARVEST
December 2021 - January 2022
BREW METHOD
Drip, Immersion, Espresso