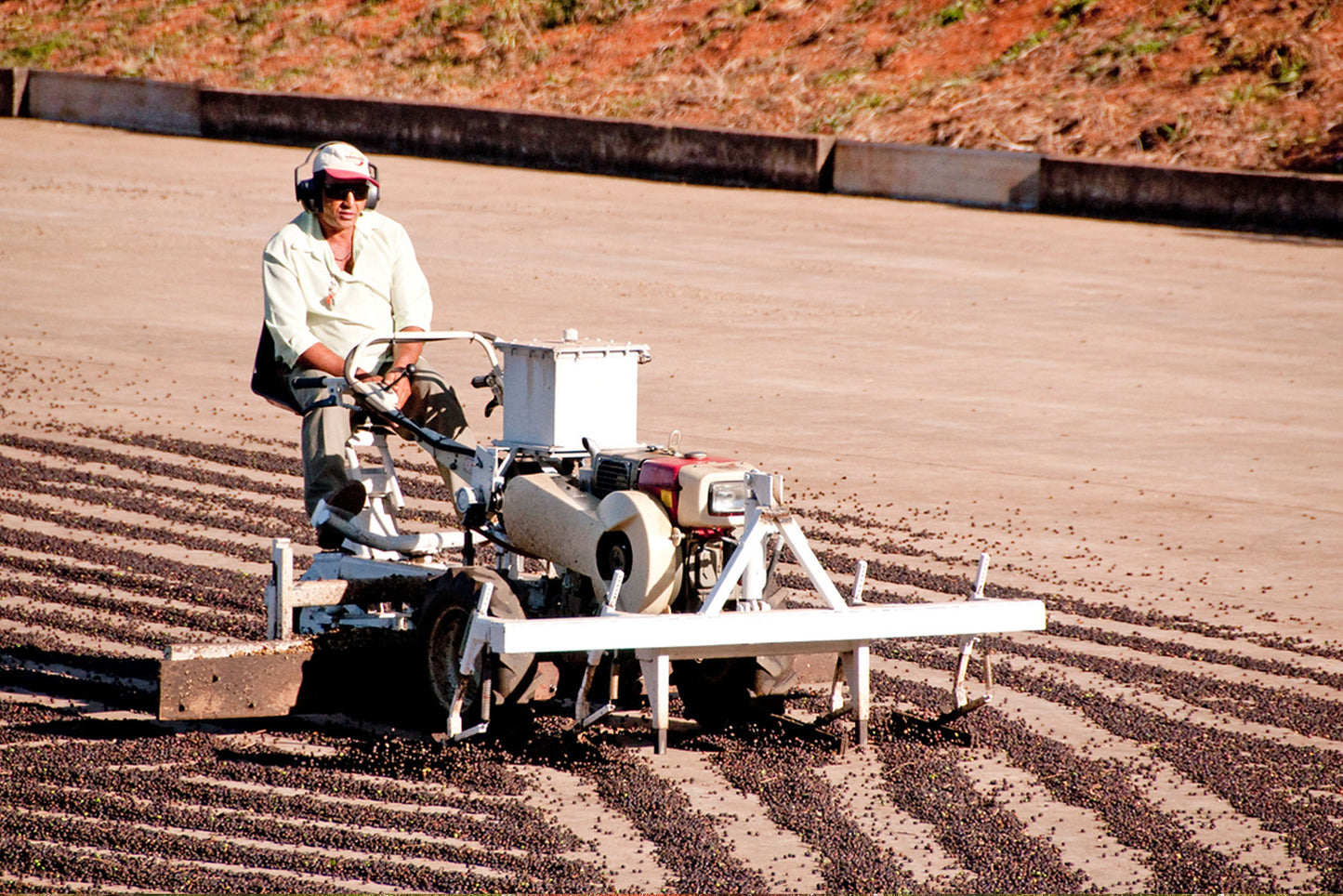 Daterra, Brazil
The owner of Daterra, Luis Pascoal, is a key coffee visionary in the quality movement who never tires of tweaking everything he does to improve his coffees and social/environmental policies. Daterra was the first farm in the world to package its raw coffees in sealed packages, preserving its coffee's subtle nuances over the long oceanic journey to our shores.
Daterra is always innovating and keeping growing concerns, such as climate change, in mind. From planting 150,000 native trees throughout the farm, to composting 14,000 tons of organic matter, to working on establishing corridors to allow the natural passage of wildlife easily throughout the vast farmland, their attention is fixed on sustainability in the face of climate change. Daterra was the first coffee farm in the world to receive The Rainforest Alliance Certification Level A, their highest designation, in 2018. The farm goes above and beyond every year to achieve sustainability through its practices. Technology and consistent innovations help contribute to its ecosystem, protecting the Cerrado Bioma of Brazil, the second most important hot spot in the world.
Catered ideally for the espresso process, "Calabria" earns its name as a classically dark, Italian-style espresso. This coffee pairs perfectly with milk, and serves as a strong base for any espresso drink (latte, cappuccino, etc.) Instead of capitalizing on fruit, the shot of espresso results in a bittersweet intense chocolate—with emphasis on sweet!—and walnut-tinged coffee with subtle cherry notes.
Learn More
FARM DETAILS
PRODUCER
Luis Norberto Pascoal
VARIETY
Red Bourbon, Yellow Bourbon
ELEVATION
3,600 - 3,900 ft.
BREW METHOD
Espresso, Immersion, Cold Brew