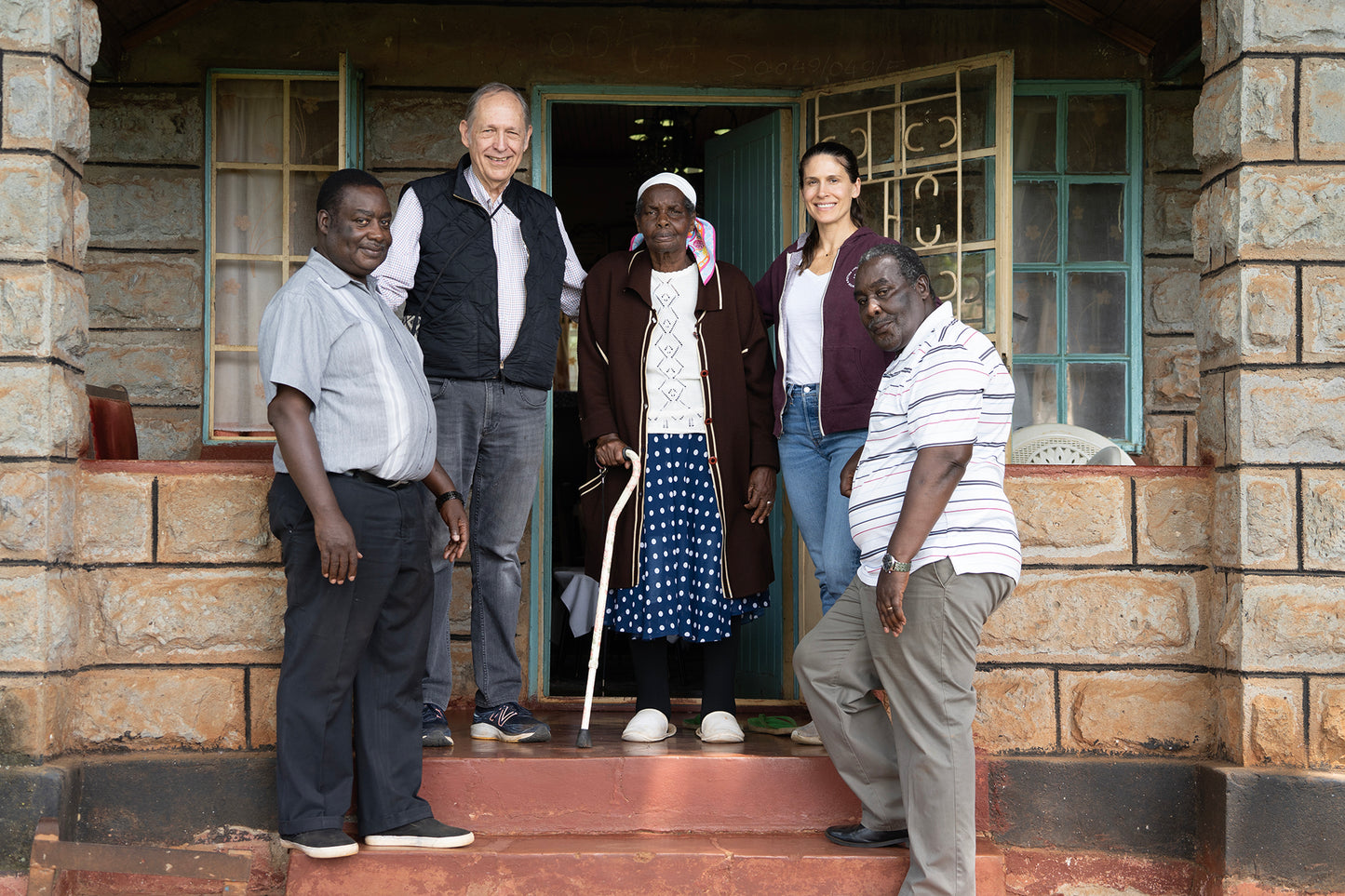 Mamuto, Kenya
Mamuto farm is located 5,000 feet above sea level in the Kirinyaga region of Kenya. Our history with Mamuto dates back to 2006, when George began buying what he considers "the Grand Cru" of coffee from Walter and Abishag Mathagu.
Until his passing in 2021, Walter was a consummate craftsman and the small farmer pioneer for quality Kenyan coffee. His beans never faltered, always perfectly ripe and sweet. Today, Walter's sons Patrick and Jason continues his legacy and our relationship.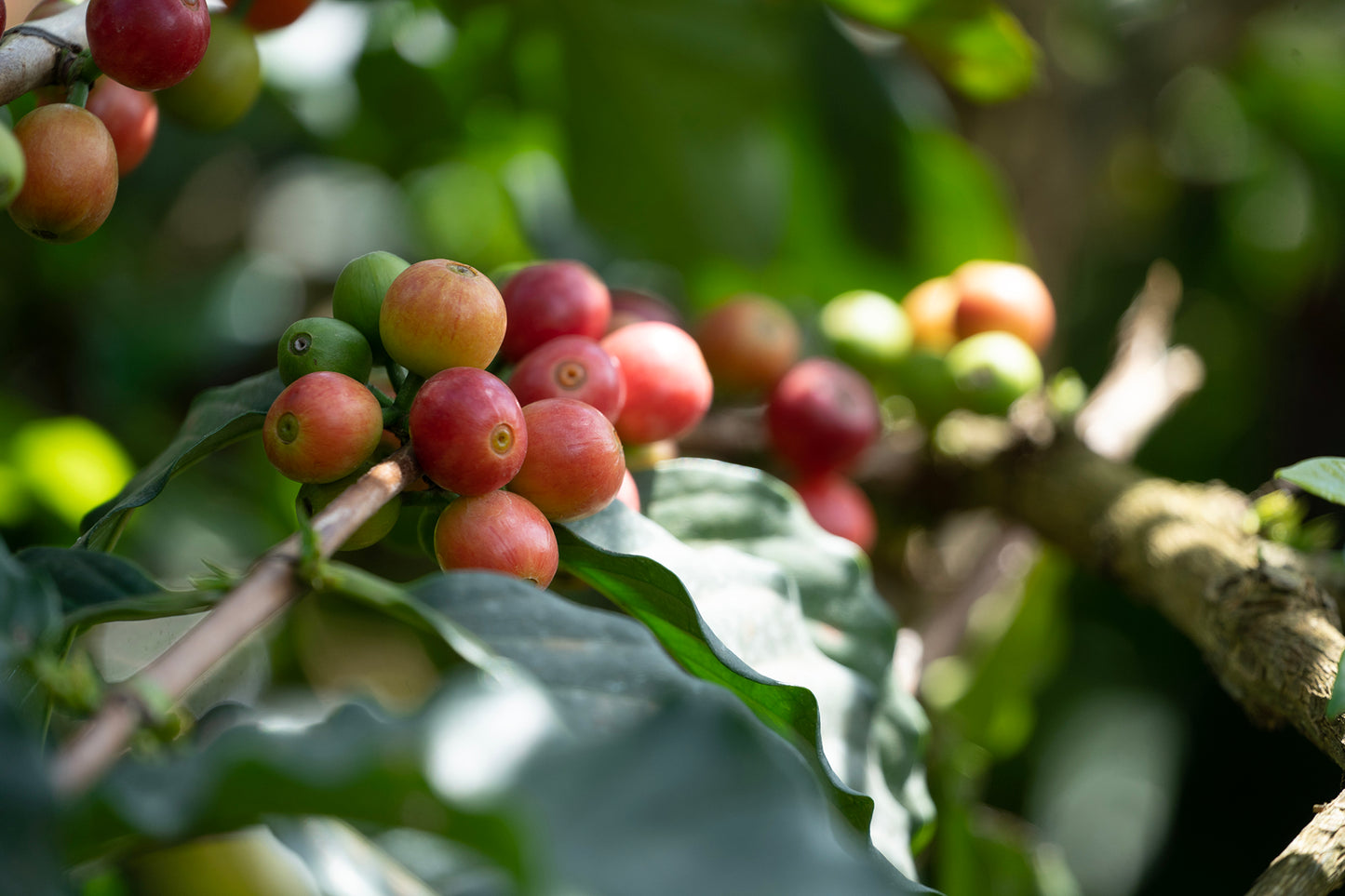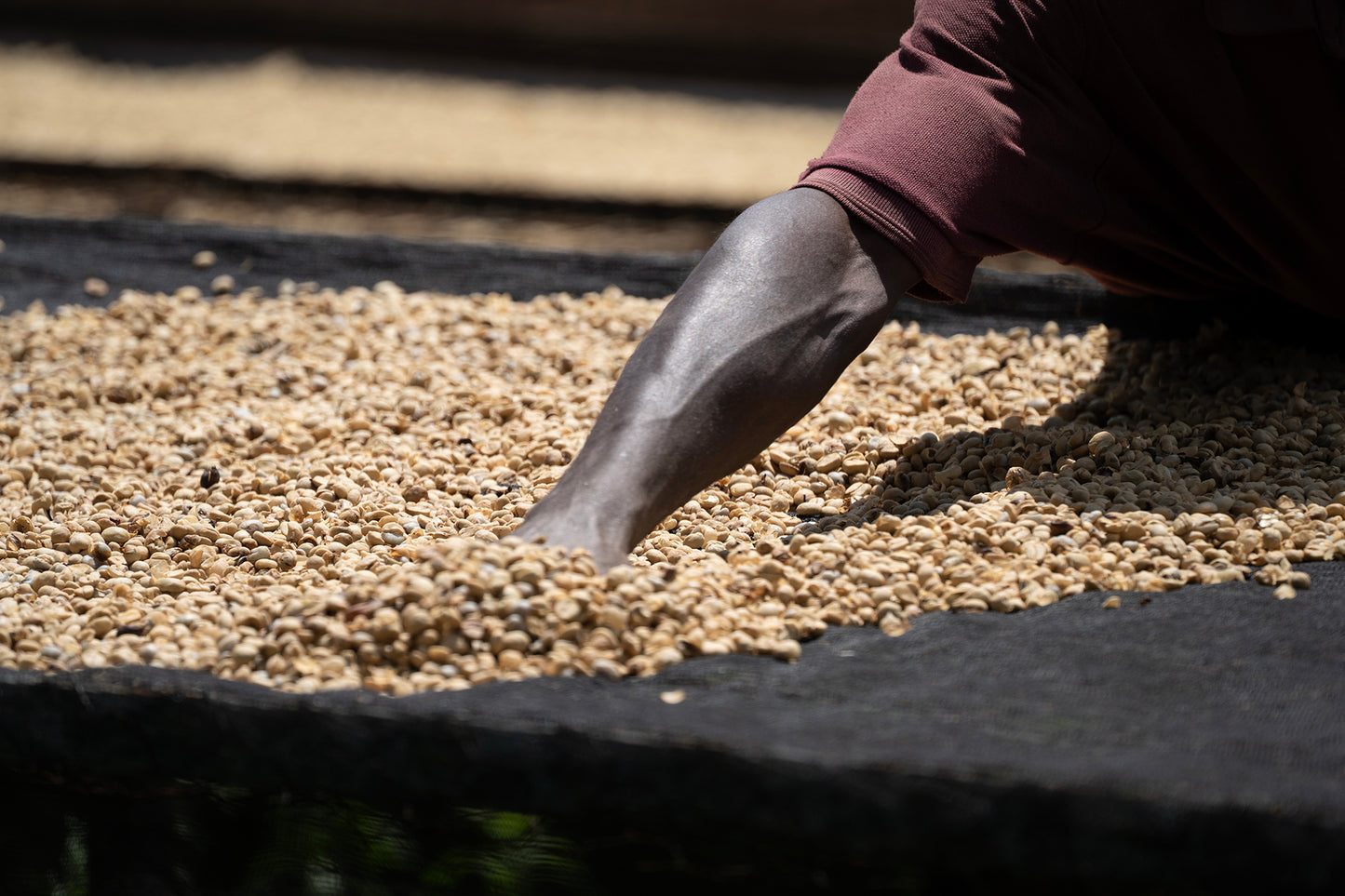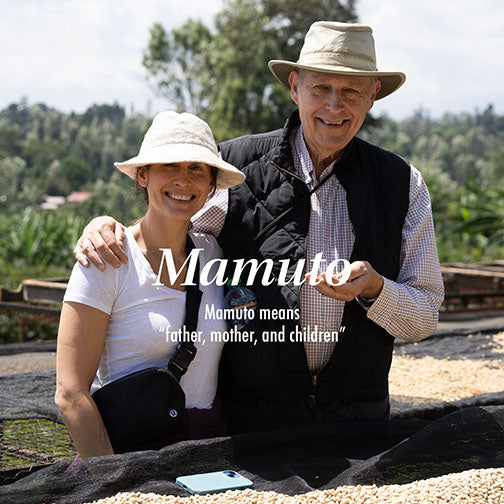 A Family Business
Like George Howell Coffee, Mamuto is a family business. To name their farm, Walter and his wife combined the first two letters of their last name "Mathagu" to represent father, the first letters of his wife's maiden name "Muthoni" to represent mother, and the first two letters of "toto" meaning child in Swahili. This last word pays homage to their six children, three boys and three girls. 
Mamuto AA is available as limited roast, our coffees that come from rare and exceptional lots. It's typically available at least once a month. We offer Mamuto AB full time, so there's always the chance to enjoy this special coffee.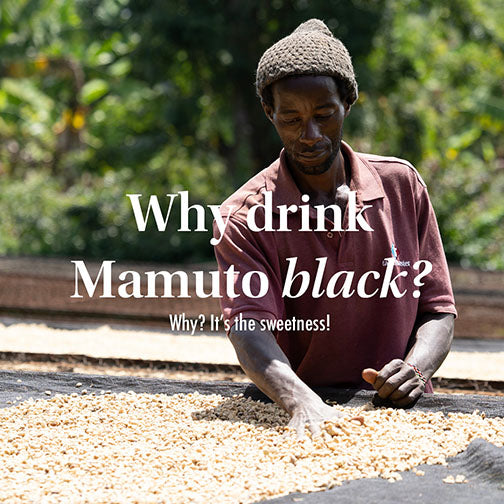 The Grand Cru of Coffees

We think of acidity in terms of sweetness, sweet acidity is a perfectly ripe strawberry. Kenyan coffee is the sweetest coffee there is, and Mamuto's SL-28 variety is no exception. It has sweet acidity and gorgeous fruit favors.
When Mamuto is roasted and brewed correctly, it has a velvety body which coats your mouth. We suggest drinking our Mamuto black to fully enjoy the complex flavors. No milk or sugar, just natural sweetness.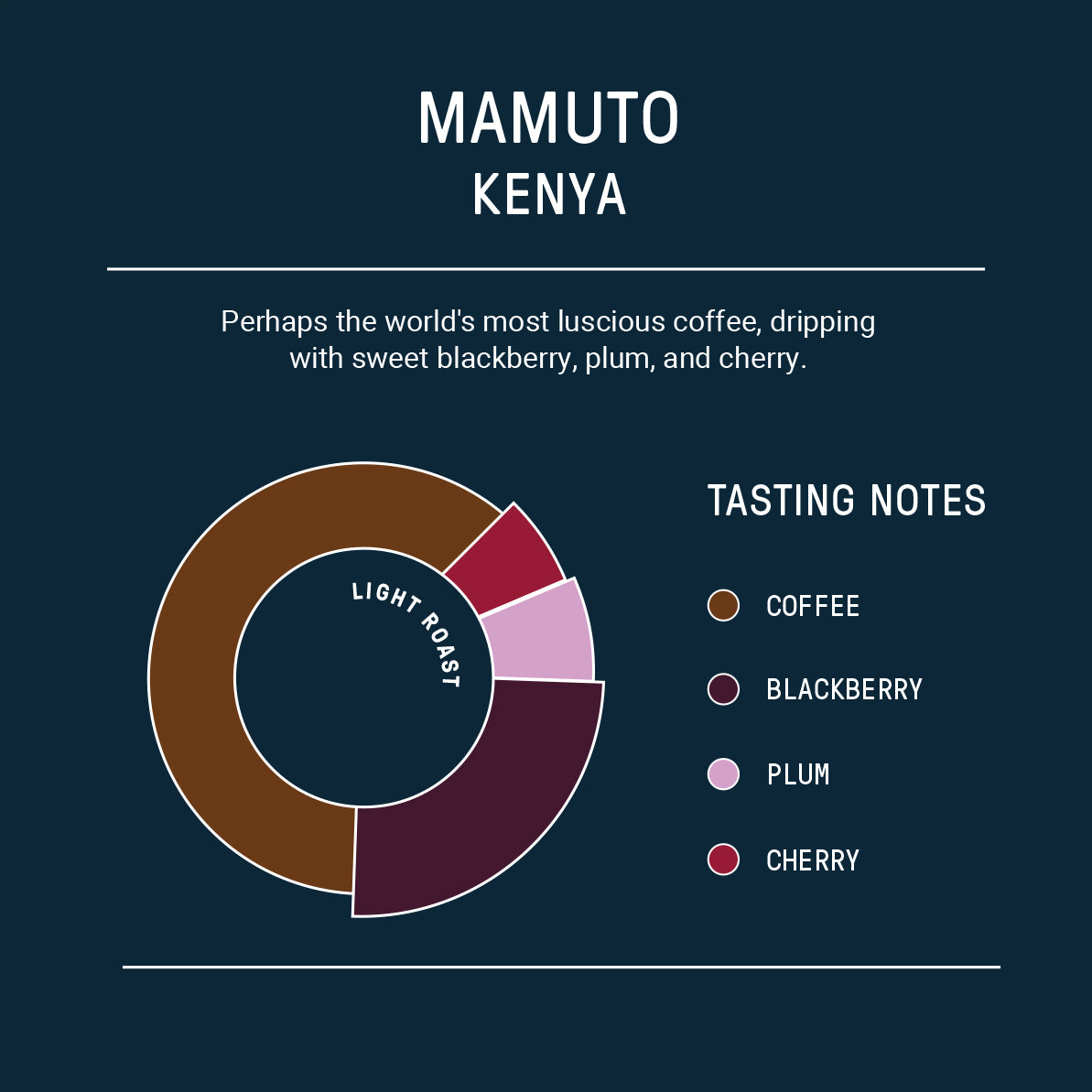 Coffee Palette
Our coffee palettes allows customers to see, at a glance, the general character of each coffee. By adding coffee-as-a-flavor, we show how far each roast diverges from their foundational flavor: coffee, while offering our thoughts on which additional flavors are present and to what degree.

Mamuto is perhaps the world's most luscious coffee, dripping with sweet blackberry, plum, and cherry.