100 Hanover Street
Haymarket Station Boston, MA
617.777.2217
bpm@georgehowellcoffee.com
Hours
Monday & Tuesday: 8am to 6pm, Wednesday to Saturday: 8am to 7pm, Sunday: 10am to 6pm
100 Hanover Street
Haymarket Station Boston, MA
617.777.2217
bpm@georgehowellcoffee.com
Hours
Monday & Tuesday: 8am to 6pm, Wednesday to Saturday: 8am to 7pm, Sunday: 10am to 6pm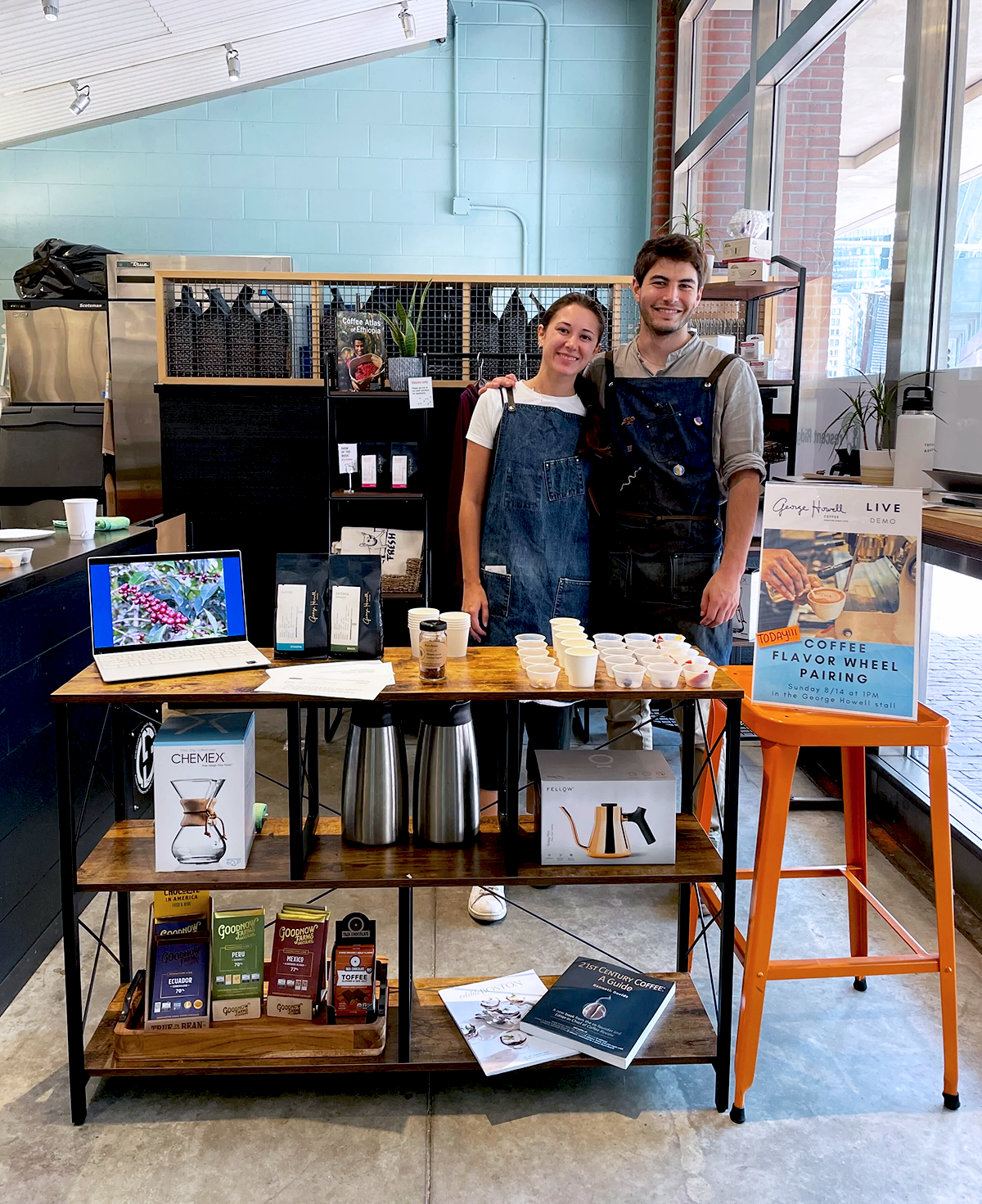 The Boston Public Market
In August 2015, we opened our stall within The Boston Public Market (BPM), marking our first physical location in Boston. BPM is the first locally sourced market of its kind in the United States. Our mission to educate consumers about specialty coffee aligns with BPM as a civic resource, educating the public about food sources, nutrition, and preparation.

Our stall is predominantly positioned near the entrance of BPM and is one of the largest within the market, additionally serving as the sole destination for coffee. We offer classic drip coffee and Chemex pour overs using the Marco SP9 automated pour over system, as well as a full espresso bar. Retail bags are available for purchase, as well as a selection of brewing equipment, filters, grinders and logo ware. We also sell an array of pastries, chocolates, and other products from partnering local artisans.

The Boston Public Market is a year-round, indoor market featuring fresh, locally sourced food brought directly to and from the diverse people that make up Massachusetts and New England. At BPM, farmers, fishermen, and food producers from Massachusetts and throughout New England offer the public a year-round source of fresh, local food and an opportunity to taste, buy, and understand what our region has to offer. They house over 35 vendors selling locally produced items such as farm-fresh produce, meat and poultry, eggs, milk and cheese, fish and shellfish, bread and baked goods, flowers, and an assortment of specialty and prepared foods. For the latest information on the market and events visit www.bostonpublicmarket.org.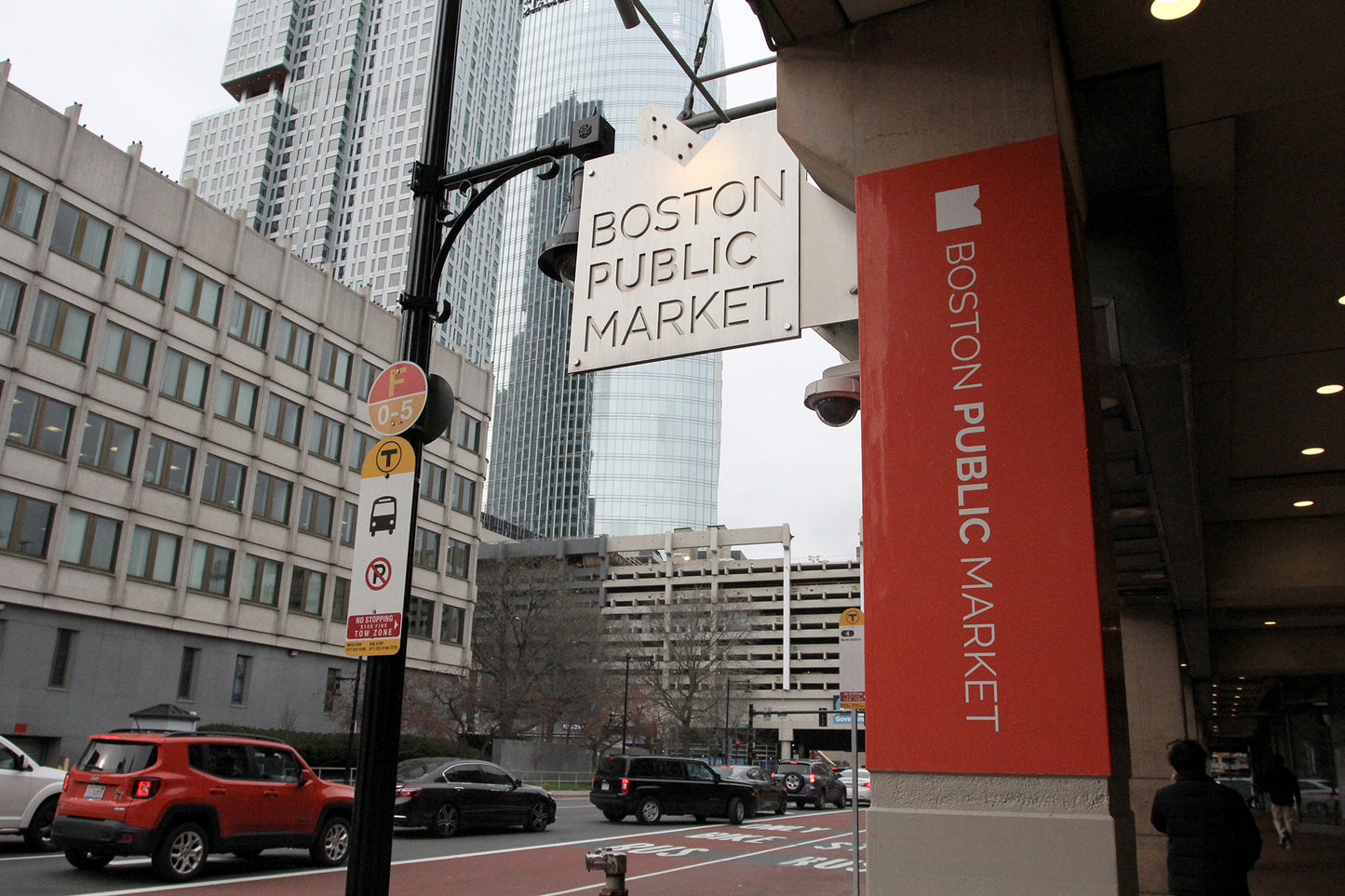 Parking Validation
Parking is validated for Parcel 7 Garage entrance at 110 Sudbury Street. The rate is $3 for up to 3 hours. Don't forget to get your ticket validated after you make a purchase at the BPM.