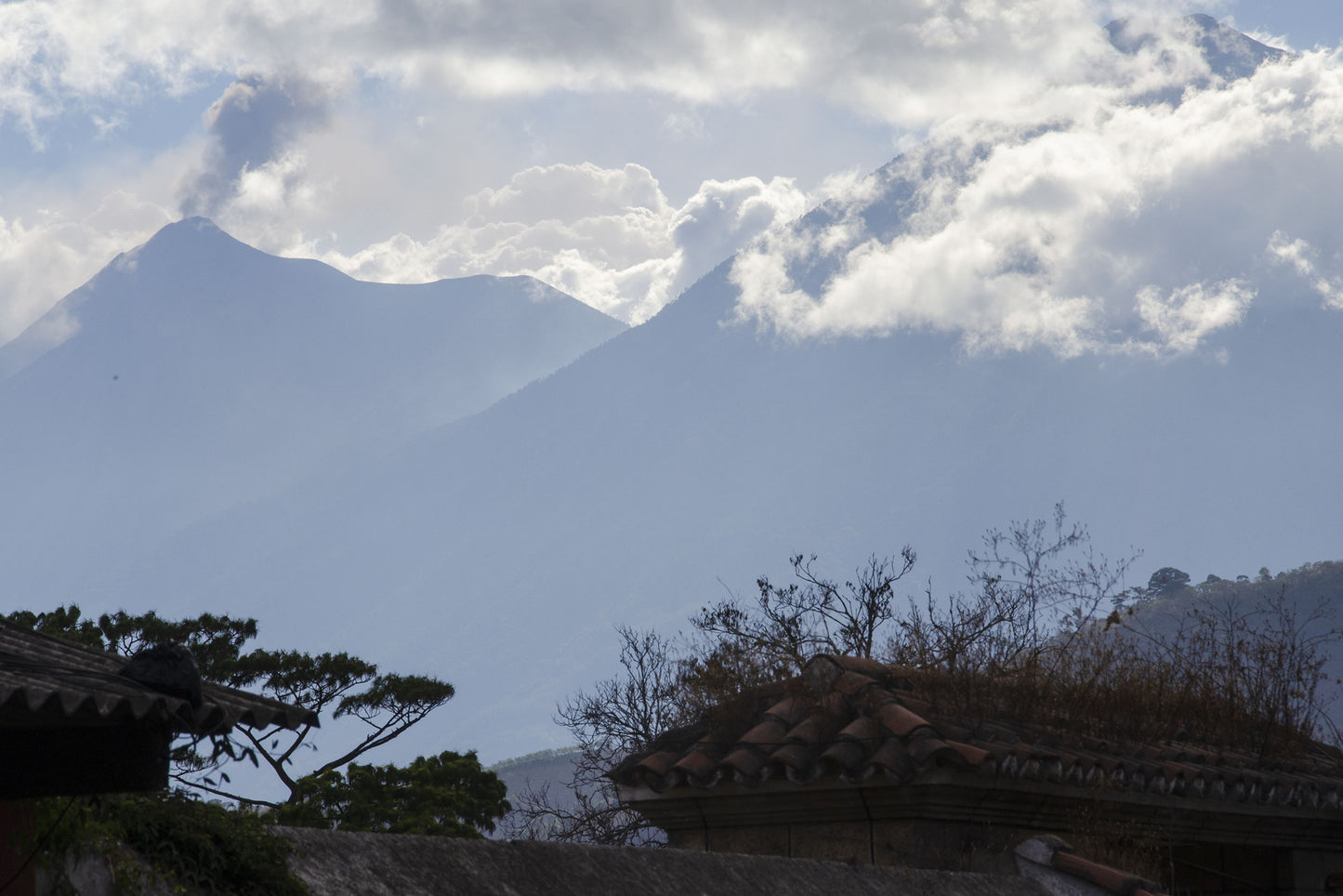 San Martin Small Farmer Lots, Guatemala
The Asorguate Farmer's Association was started in 2014 by 100 coffee producers. They produce some of the highest quality and easy-drinking regional coffees.
Their farms average 7.5 acres in size. Ripe coffee cherries are brought to a local wet mill, El Retiro, to be processed. The coffee cherries are stripped of their outer fruit, then go on to be fully washed and dried on raised beds.
Once at the dry mill, Beneficio Seco Las Cruces, a quality inspection is performed and beans are sorted, eliminating undesirable sizes. They go on to be separated by density (twice), before moving on to be color sorted, bagged, and cupped for quality before their voyage to the US.
The resulting cup of San Martin boasts flavors of semi-dark chocolate, molasses, and tangerine.
Learn More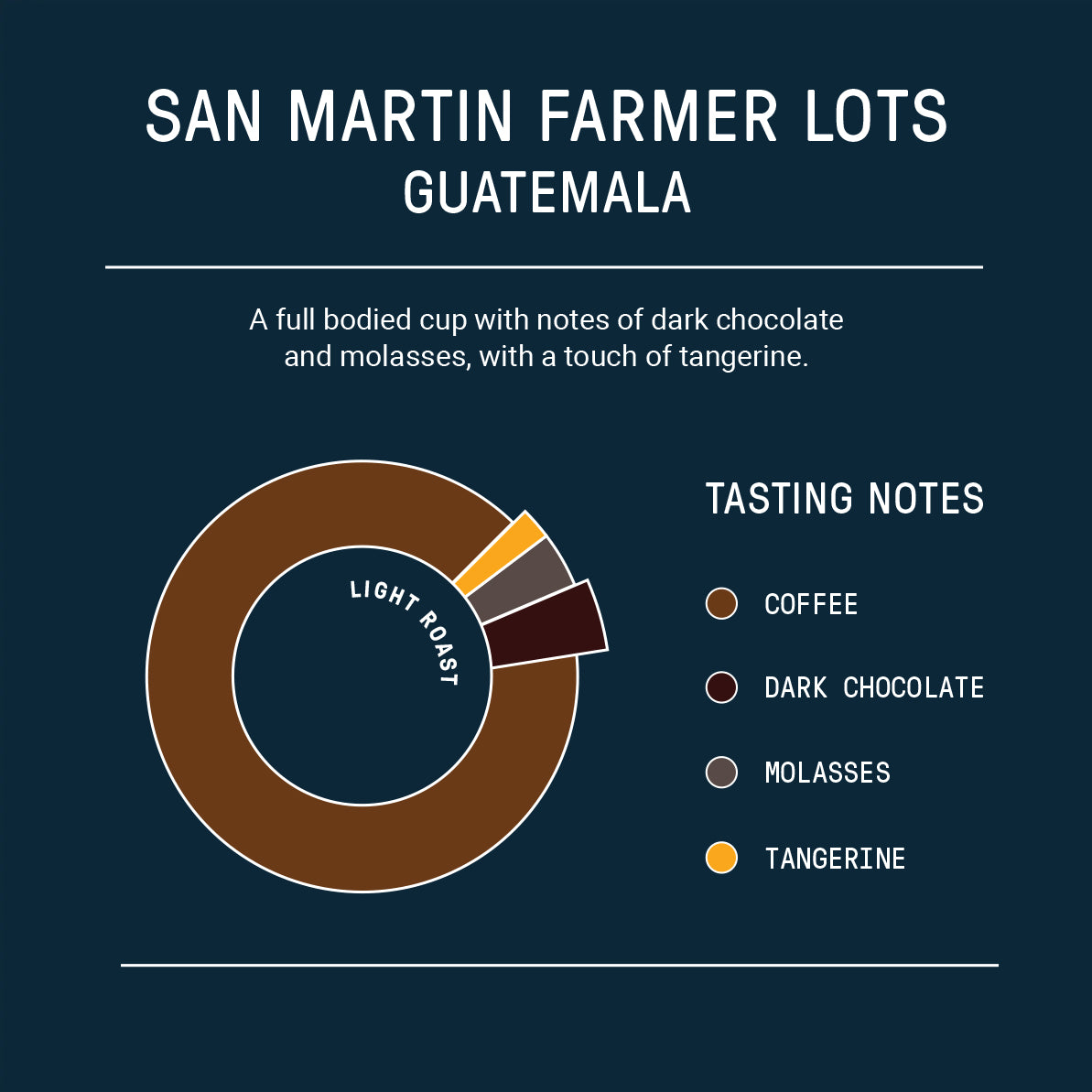 FARM DETAILS
FARM
San Martin Small Farmer Lots
REGION
San Martin, Jilotepeque
CONTINENT
Central America
PRODUCER
Asorguate Farmer's Association
ELEVATION
5,250 - 6,235 ft
BREW METHOD
Drip, Pour Over