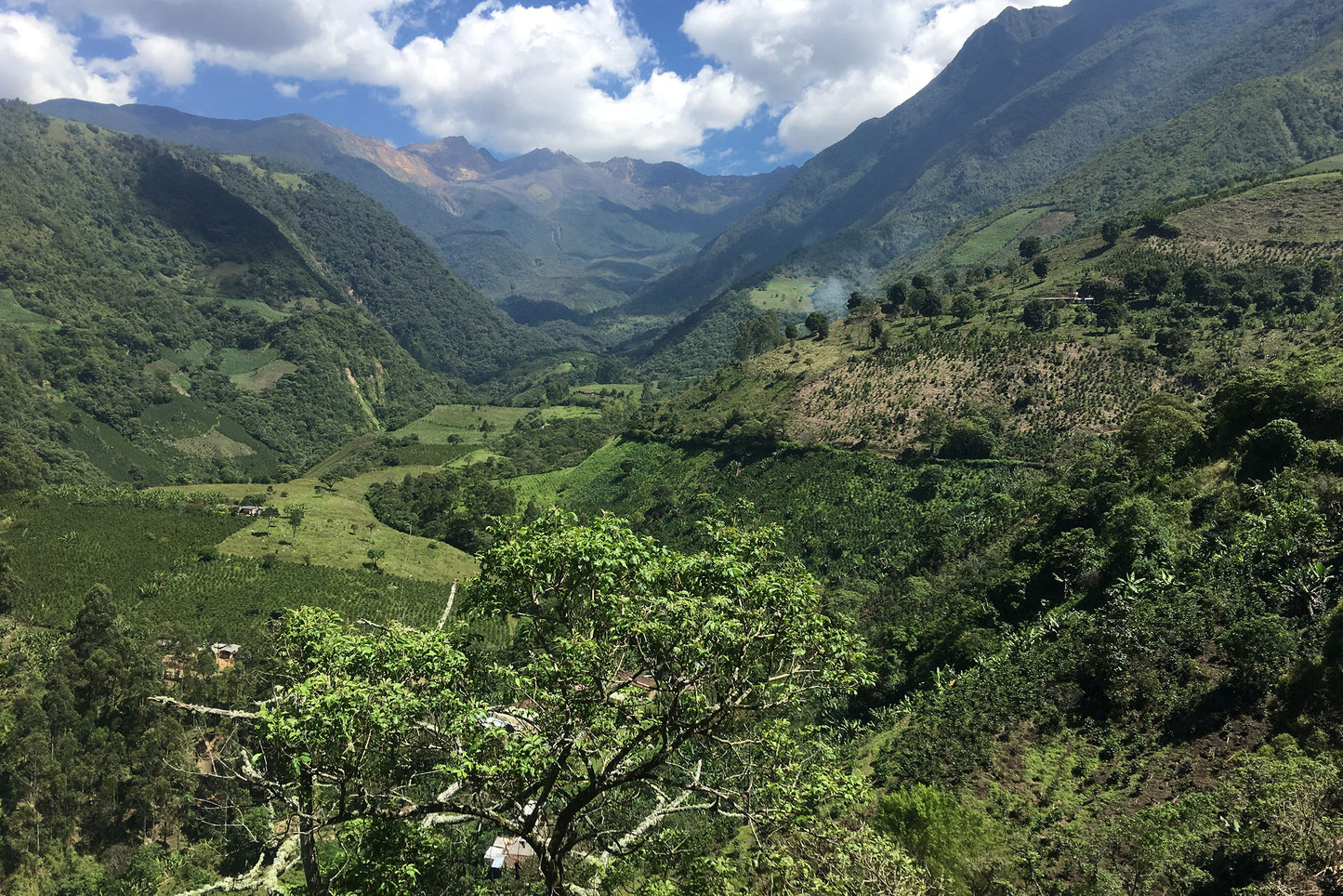 Jardín Region, Colombia
Jardin is one of the most beautiful traditional towns in Colombia and coffee has grown here since the 19th century. Over 1,600 coffee farms averaging 4 acres in size and still growing the prized Caturra variety are located in this municipality. This coffee is decaffeinated using Methylene Chloride (MC), a chemical that binds to the caffeine molecule and allows separation from the rest of the beans' molecules. Of all the decaf processes this is the least destructive to coffee's natural flavors. USDA allows one part per million of MC for human consumption; tests show our decaf has less than 1.
Jardin espresso is great on its own, as a full-bodied drip coffee, and also as the perfect decaf base for milk drinks. Enjoy notes of chocolate-coated raisins with dark cherry and maple syrup. Better yet, drink this coffee any time, day or night, and appreciate delicious terroir without feeling caffeinated.
Learn More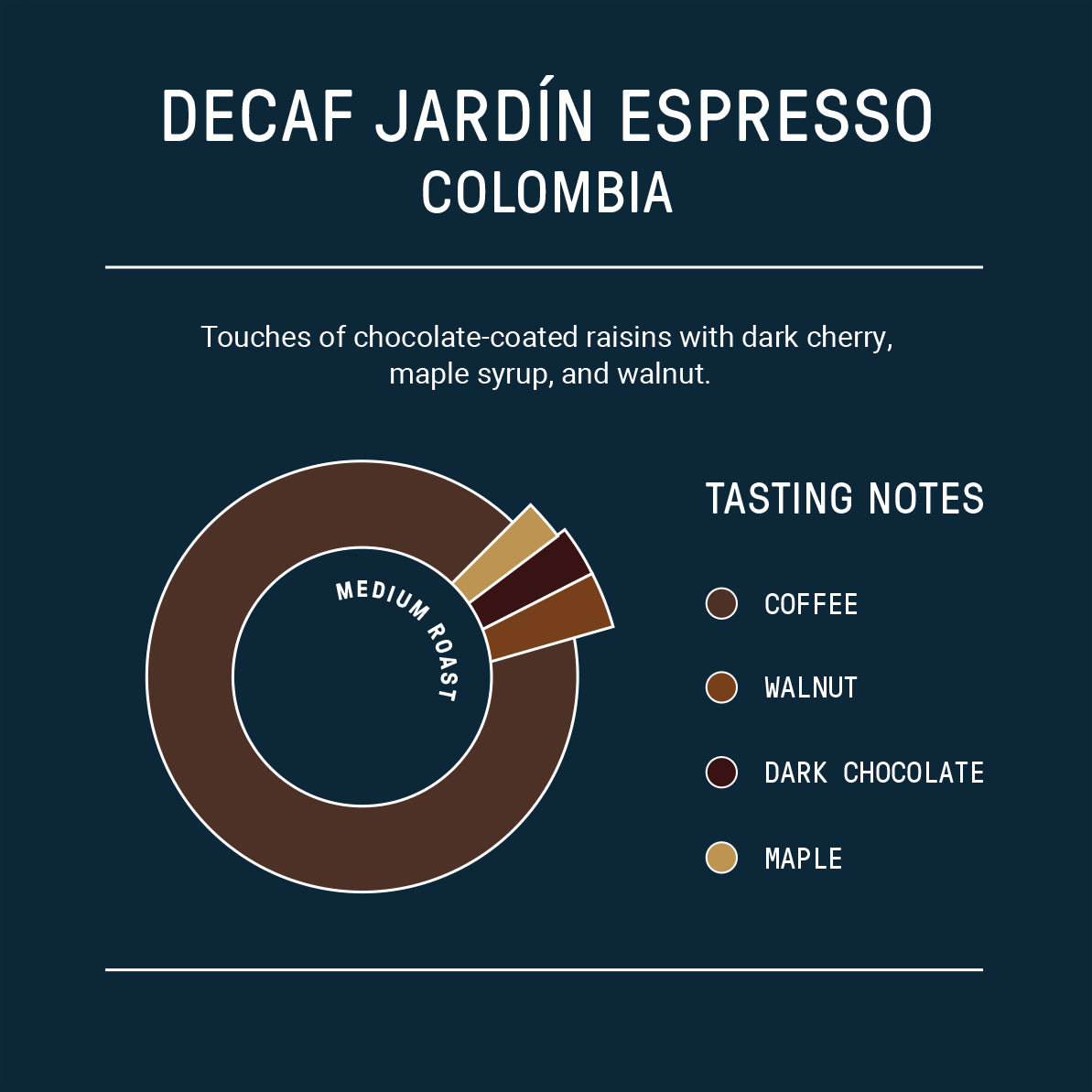 FARM DETAILS
VARIETY
Caturra, Variedad de Colombia
PROCESS
Traditional washed
ELEVATION
5,100 - 6,900 ft.
BREW METHOD
Espresso, Immersion, Cold Brew