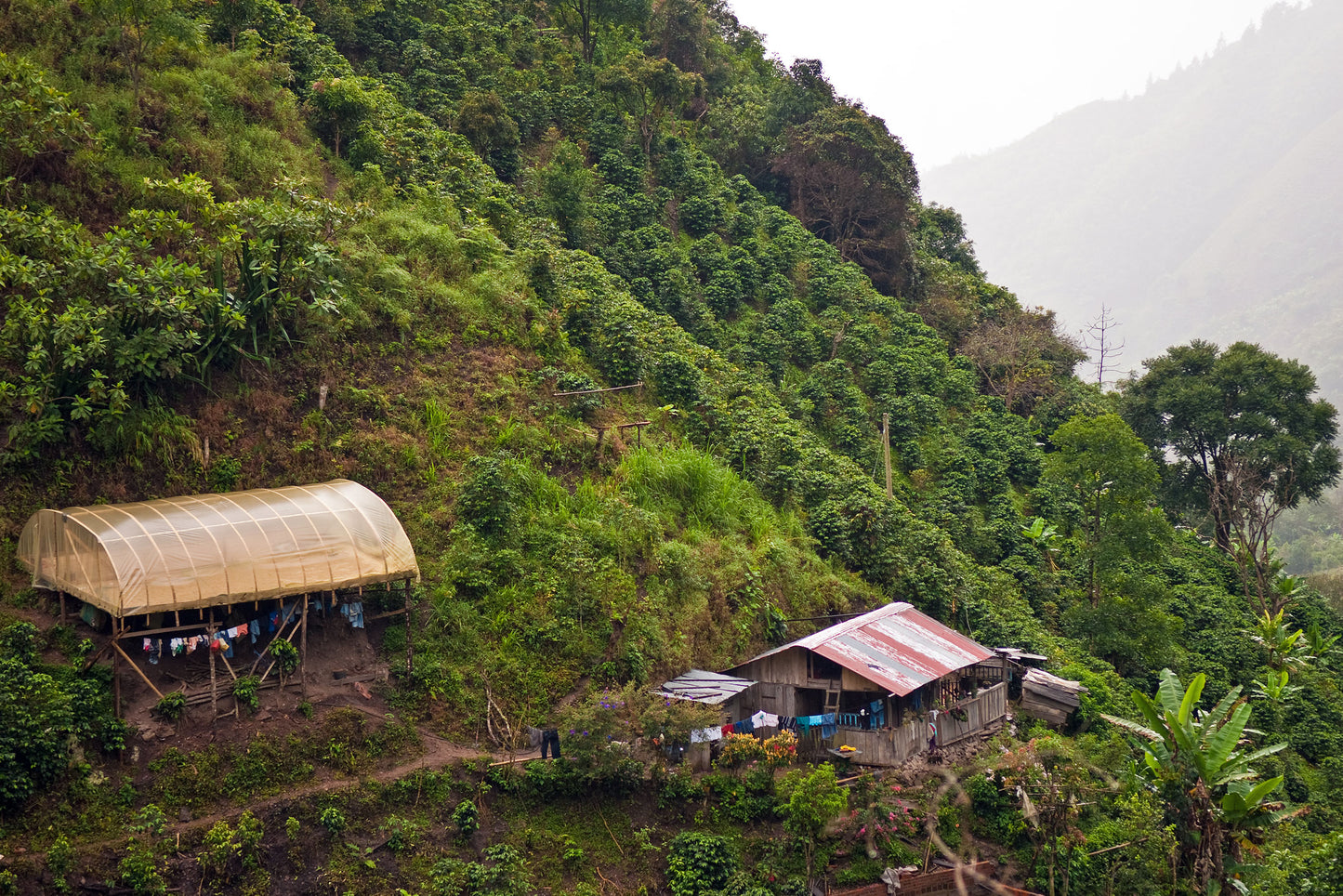 Los Idolos, Colombia
Los Idolos is led by sixty-four small coffee growers gathered together under the banner of "Grupo Asociativo San Agustin Los Cauchos", a coffee growers co-operative founded in 2001. These coffee growers got together with the desire of obtaining a higher income through the sale of high-quality coffee, choosing the name Los Idolos because of its symbolism and as a way of honoring the region's ancestral origins. Los Idolos is grown very close to "El Alto de Los Idolos", a group of several burial sites atop a hill dating back to the San Agustin culture around 1000 B.C.
The group has focused on standardizing practices and improving their wet mills and drying patios, thus obtaining incremental increases in quality each time. This process has galvanized the commitment of the members, who feel proud of each achievement and know that every improvement is a step forward towards their initial goal. They are achieving 35 to 50% above internal market price in recognition of their superior quality. They have come a long way since 2001!
This very fine coffee has been decaffeinated in Colombia using water and ethyl acetate, a 100% natural ingredient taken from sugar cane. The result is a clean and delicate coffee with fruit notes and a sweet caramel wash without any inkling that it is, in fact, a decaf.
Learn More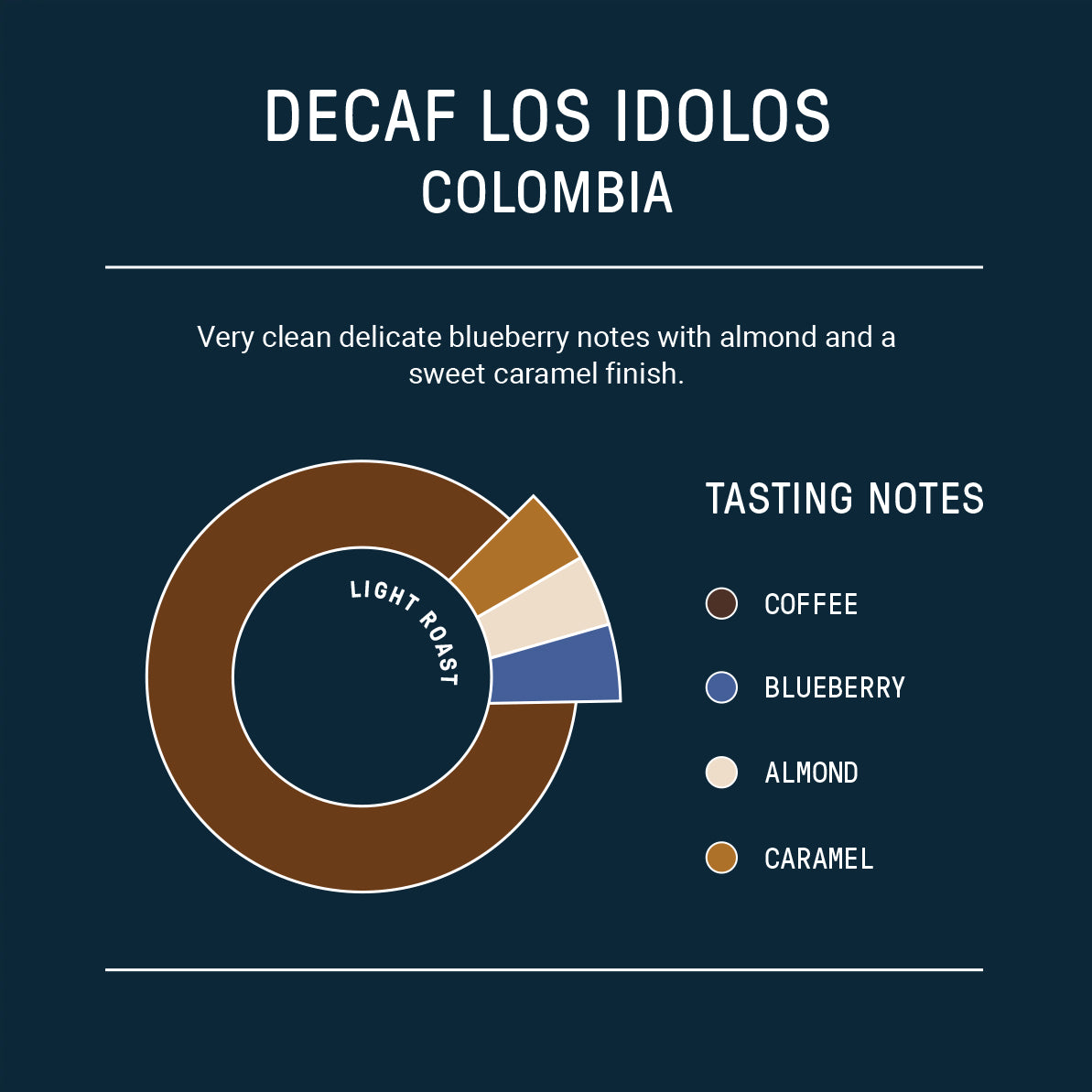 FARM DETAILS
PRODUCER
Grupo Asociativo San Augustin Los Cauchos
VARIETY
Caturra, Variedad de Colombia
PROCESS
Traditional washed
ELEVATION
5,250 - 6,230 ft