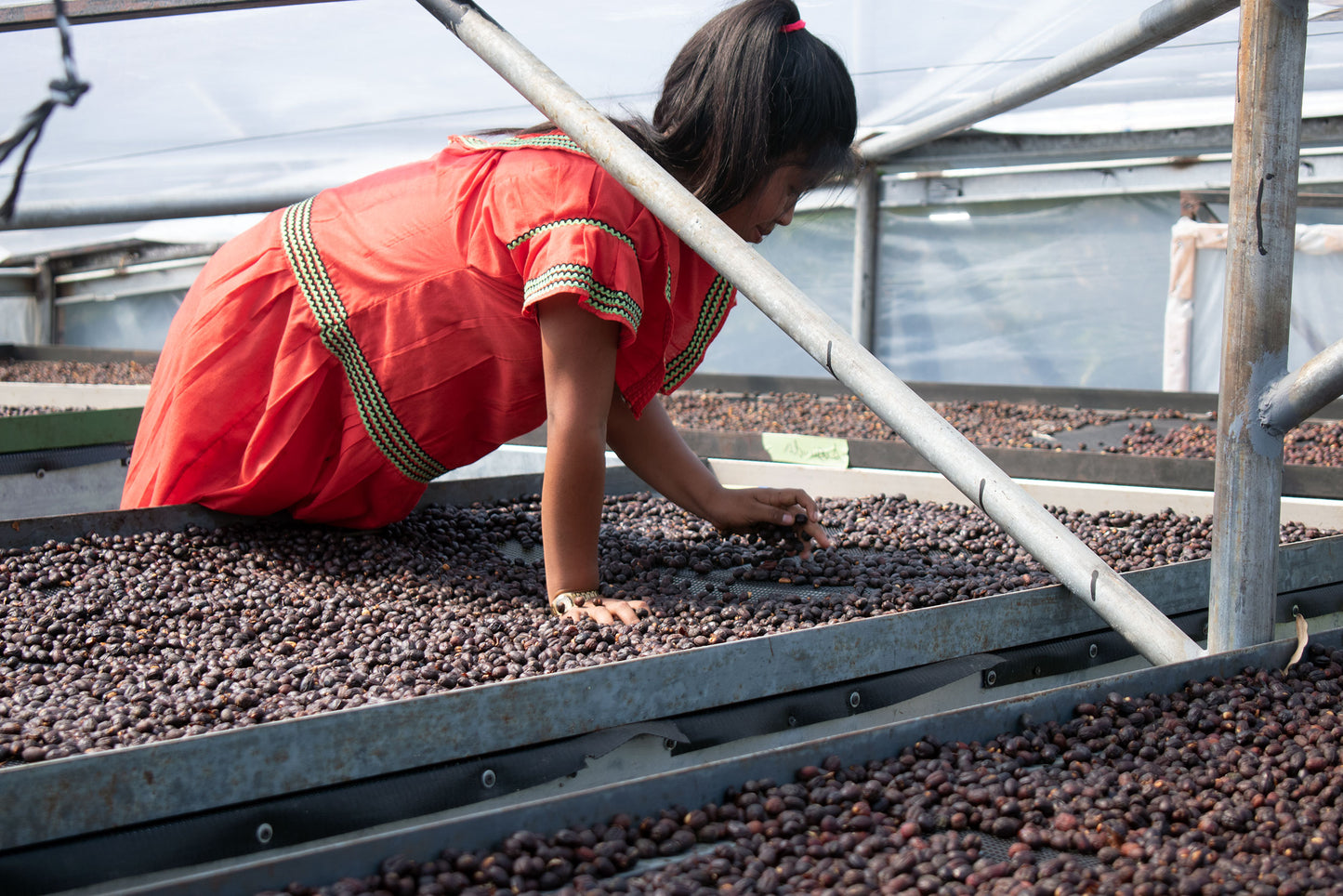 Finca Deborah, Panama
Jamison Savage, an expat from the United States, has dedicated over a decade in Panama shaping his farm Finca Deborah to great renown. Located in the Chiriqui Province, where the prized Gesha variety first came to world attention, Finca Deborah finds itself situated on the slopes of Volcán. It is one of the highest altitude farms in the region at over 1900 meters. The 2016 Barista Competition in Dublin was won using Finca Deborah's washed lot, shedding light on its impressive quality, and competitors have continued to place in international competitions with coffee from the farm. The lush surroundings of rainforest, sufficient rainfall, and undisturbed ecosystem have made for ideal coffee growing conditions.
"Terroir" is a prime example of the delicate, intrinsic flavors that comprise a classic washed Gesha coffee. The word "terroir" itself infers a sense of place, and the flavors of this coffee derive from the rich, volcanic soil and high elevations from where it is grown. Cherries are carefully harvested and sorted, then demucilaged before being washed, dried, and rested—a process that removes the majority of the outer fruit while enough remains to ferment into an ideal level of sweetness. Complex florals and light citrus notes encompass the resulting coffee, qualities for which Gesha coffee is acclaimed.
If you wish to receive a grind other than whole bean, please include the request during the checkout process.
Learn More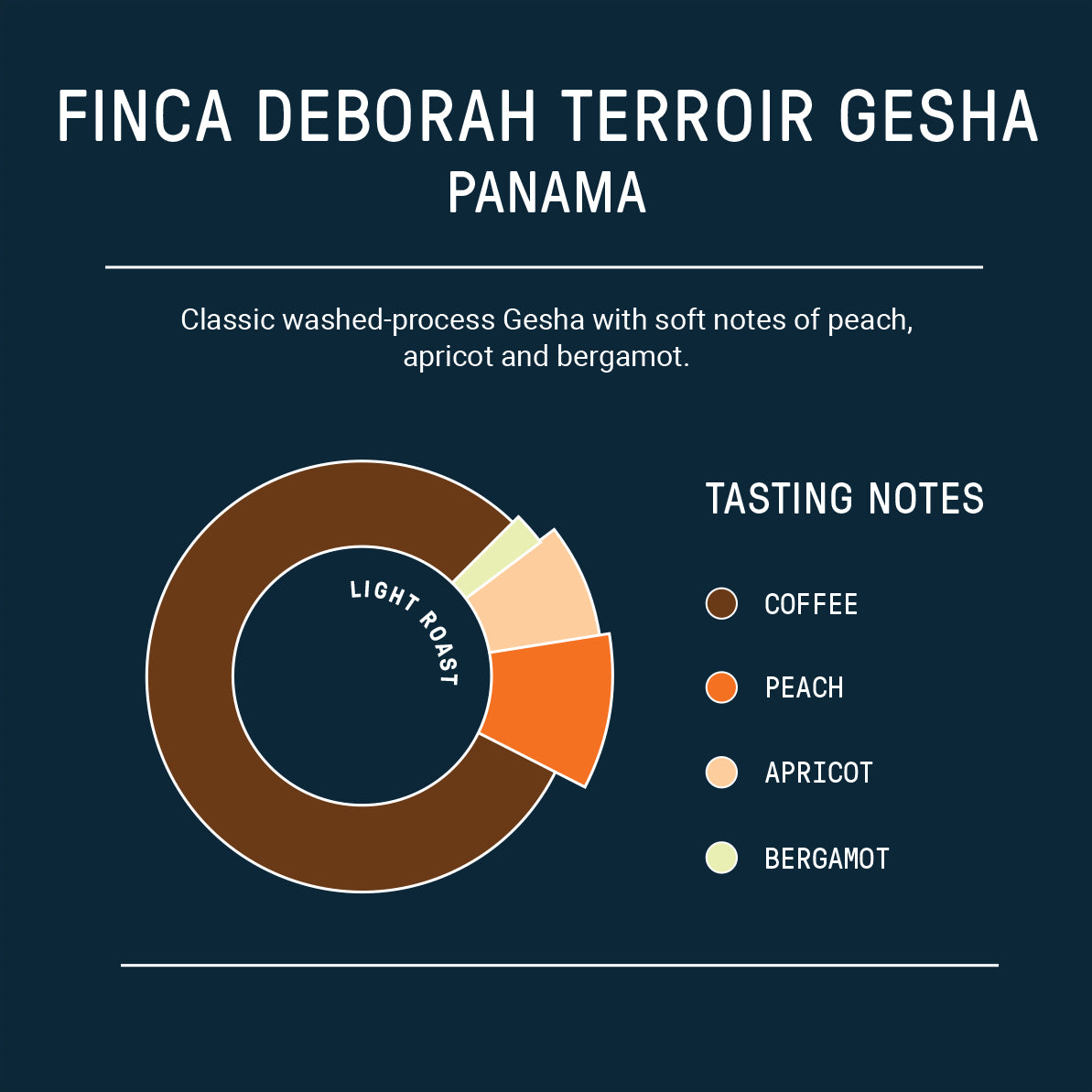 FARM DETAILS
BREW METHOD
Drip, Pour Over
FLAVOR NOTES
Stone Fruit, Floral