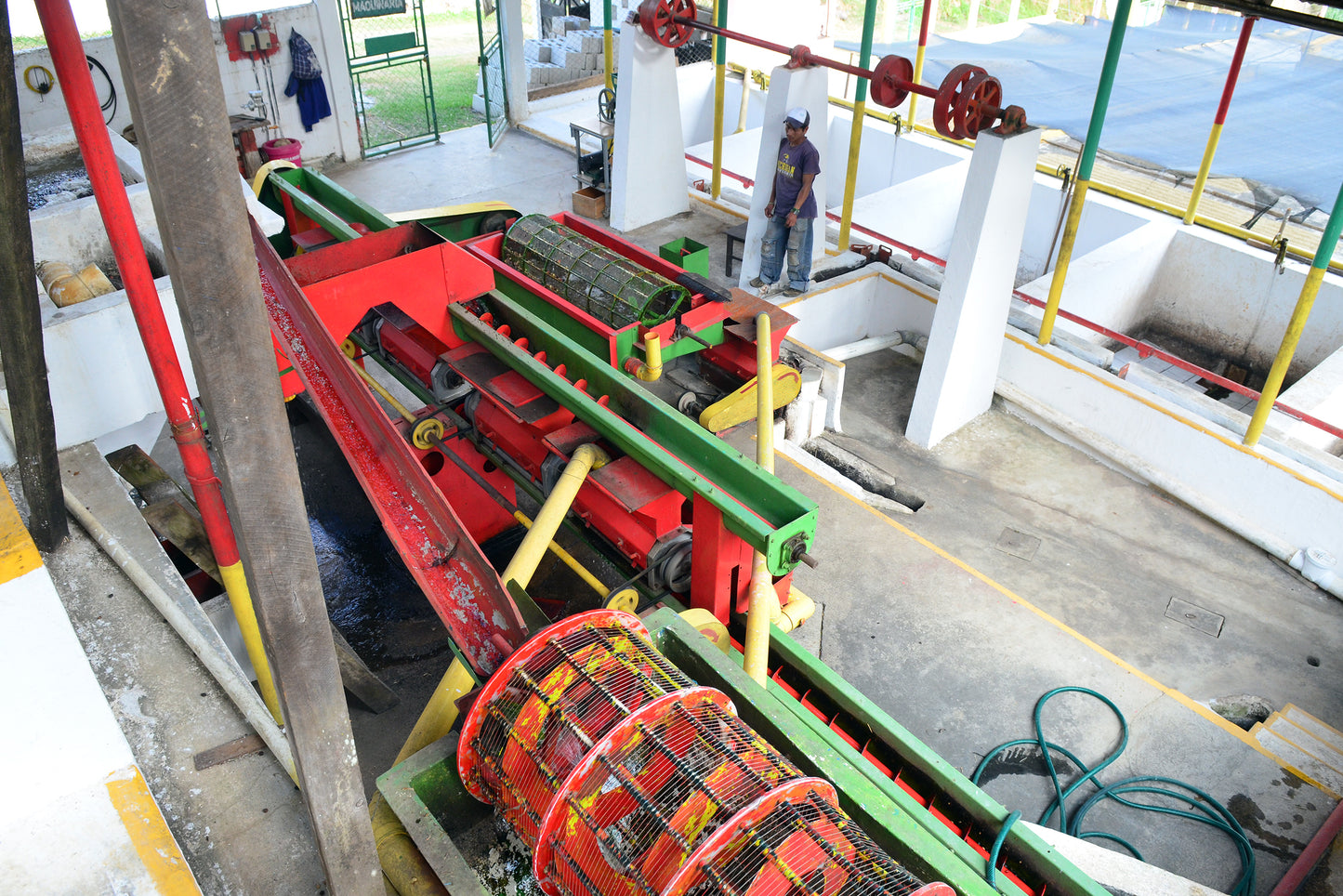 La Soledad, Guatemala
This lot is part of La Soledad's search for coffee trees adaptable to climate change. The cup is smooth and sweet with a touch of Jasmine.
La Soledad sits atop volcanic soil and receives warm moist air from the nearby Pacific Ocean. The H1 Centro-americano variety is a cross between the disease resistant Sarchimor and Rume Sudan. Originating in Sudan, it's low yielding with unique flavor. 
After being affected by leaf rust in 2011, La Soledad decided to plant new varieties. These varieties are resistant to the disease and can still perform incredibly well in cup quality. 
The results were seen during the first harvest and the quality was amazing. It yielded a big, smooth body, citric acidity and amazing floral notes. The only downside is that the trees can't be reproduce by seed. This makes it much more expensive to produce. 
La Soledad chooses the dry fermentation process on this coffee due to the intense acidity, which can only be appreciated on a clean and transparent washed coffee; the signature of La Soledad. 
If you wish to receive a grind other than whole bean, please include the request during the checkout process.
Learn More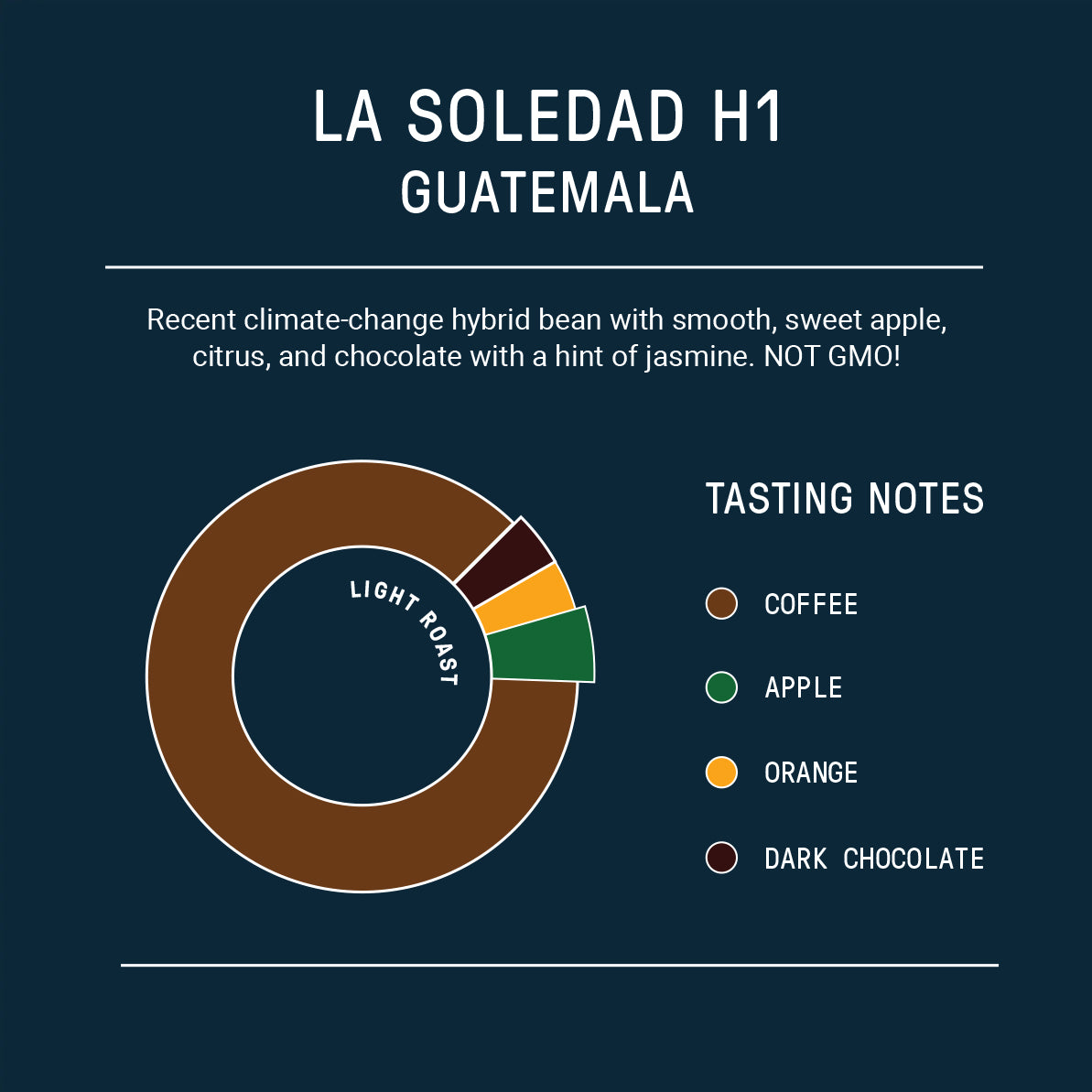 FARM DETAILS
PRODUCER
Henio, Mercedes, Raul and Jose Perez
VARIETY
H1 Centroamericano
FLAVOR NOTES
Citrusy, Chocolatey, Stone Fruit