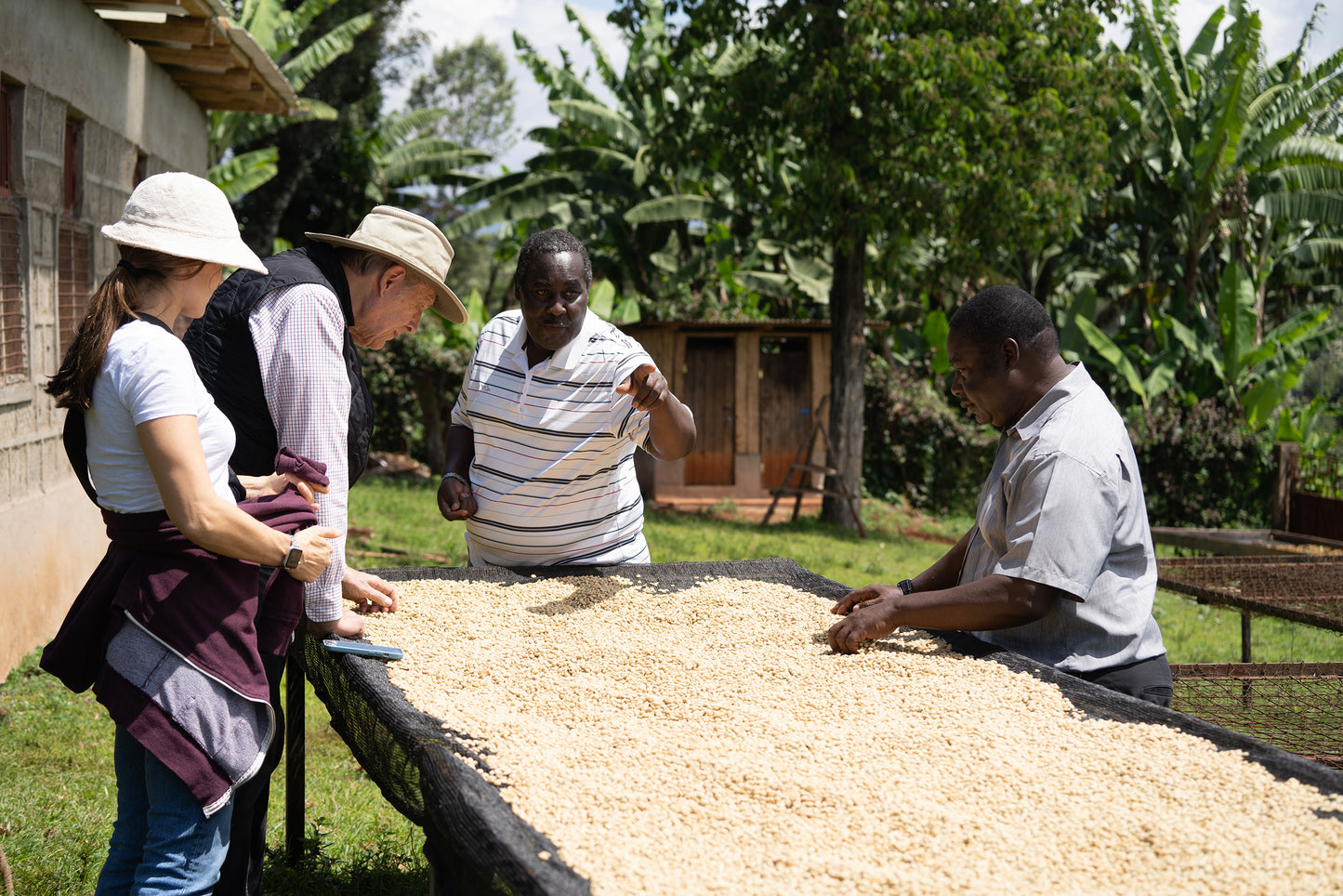 Mamuto, Kenya
George Howell Coffee has been buying Mamuto since 2006. It has never faltered. The late Walter Mathagu always produced coffees that were perfectly ripe and sweet. They ranged from excellent to exquisite even as weather patterns challenged, but never overcame him. He grew the SL-28s variety, easily the equal of any Geisha. Sweeter, fuller-bodied and more complex, Walter's beans proved again and again to be the Red Bordeaux Grand Cru of coffee.
Walter was THE small farmer pioneer of quality coffee in Kenya and a consummate craftsman until his passing in 2021. His legacy continues through his family - his son, Patrick Mathagu, now runs this great farm. 
Mamuto grows beneath the slopes of the usually overcast seventeen thousand-plus foot Mt. Kenya, looming above to the north. The soil is deep red-orange in a lush green very gently undulating landscape. All the coffee is processed at the farm right through drying. After drying, the coffee remains in parchment approximately six weeks resting in aerated bins before being transported for final milling and packaging. Besides coffee the Mathagus maintain a herd of dairy cattle and grow bananas, maize, beans and macadamia on their 21 acre farm.
Walter Paul Mathagu was an agricultural officer serving the government of Kenya for seventeen years before retiring in 1987. During that entire time Mrs. Mathagu managed the farm. Taking inspiration from their family, Mr. Mathagu explained that "Mamuto" means "father, mother, and children." He and his wife named the farm by combining the first two letters from three words: his name, Mathagu, as the father; Muthoni, his wife's maiden name, as mother; and toto, meaning child or children in Swahili: thus Mamuto. Mr. and Mrs. Mathagu have six children - three boys, three girls. We continue to buy Mamuto's entire crop.
To experience Mamuto, roasted and brewed properly, is to drink coffee in every way comparable to the finest red wines. More than anyone, Walter has put his coffee region, Kirinyaga, on the map; he has raised small farmer awareness to what is possible, and brought seekers of great specialty coffee in growing numbers to his area. Thank you, Walter!
Mamuto AA is a spectacular coffee that has the highest gradation for its uniformly large beans. This results in a fully balanced cup with lively notes of ripe blackberry, cherry and plum that fully demonstrate terroir.
Limited Roast orders must be placed by 6am EST Monday of the roasting date. 
If you wish to receive a grind other than whole bean, please include the request during the checkout process.
Learn More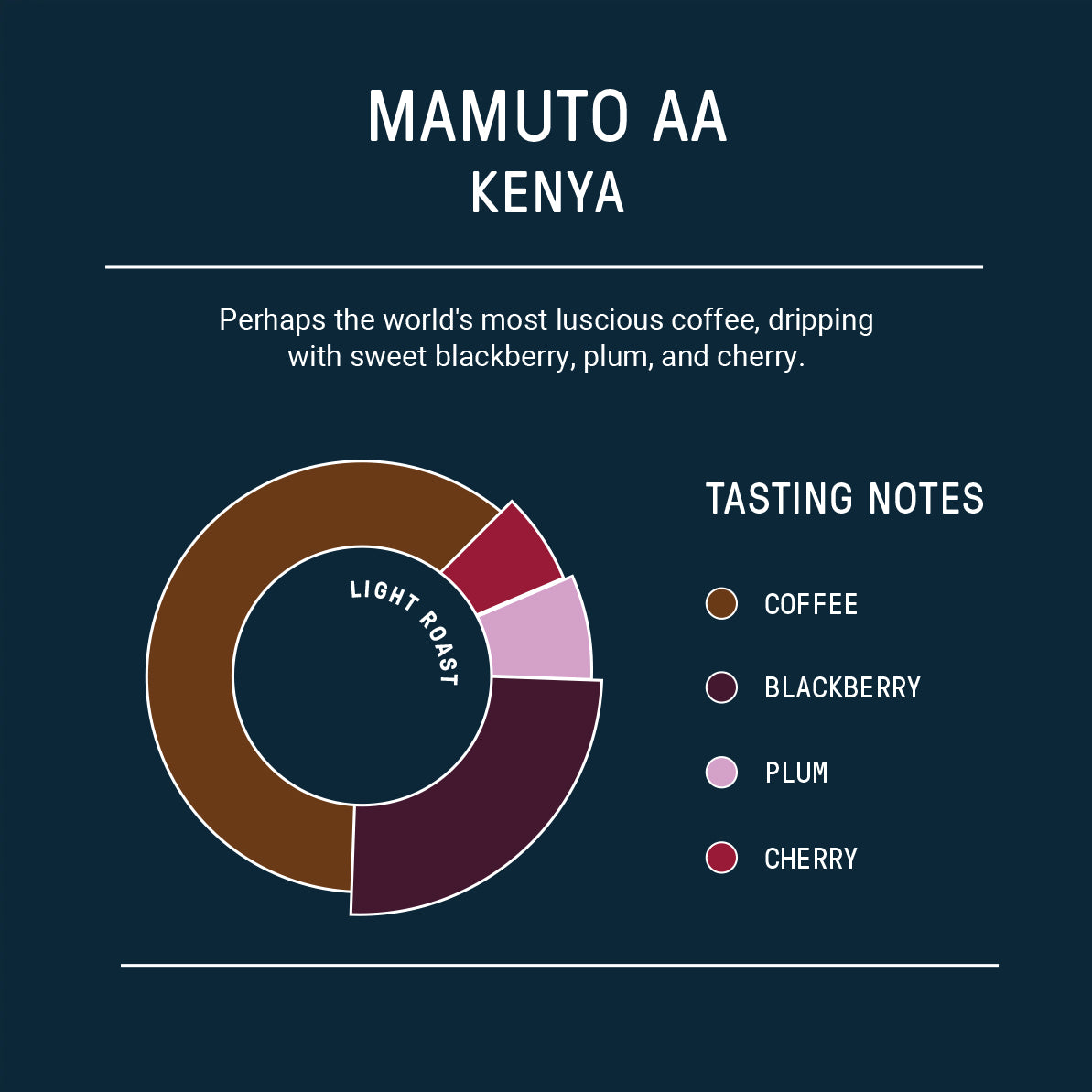 FARM DETAILS
FLAVOR NOTES
Berries, Stone Fruit