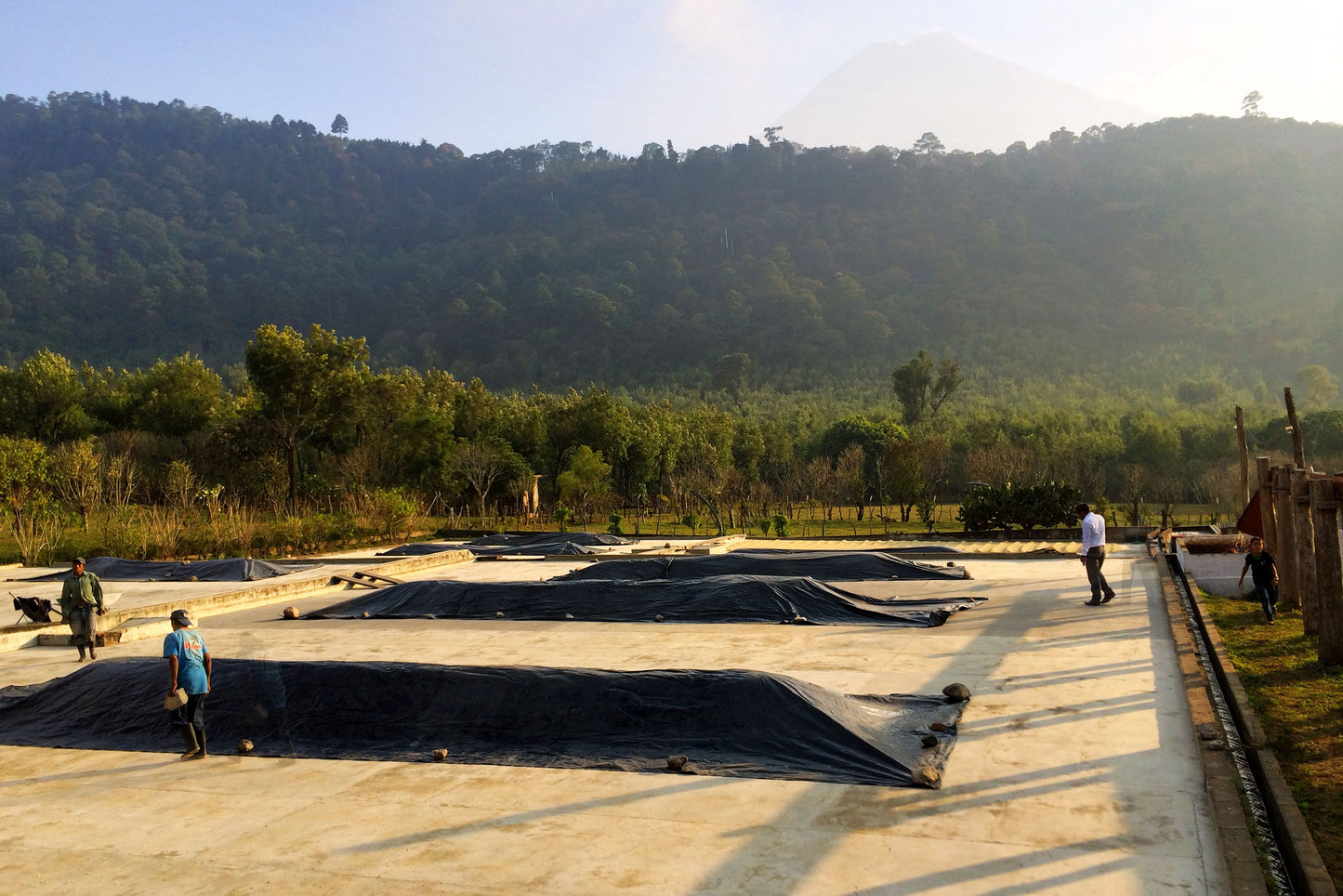 Pulcal, Guatemala
Pulcal is the brand name of the farm called Bella Carmona. It was awarded Best Coffee in the World at the Universal Exposition of Paris in 1893 and has continued to be recognized for its excellence throughout generations. Throughout the early 2000s it has placed among the top ranks in the Cup of Excellence. Pulcal is situated on the southern slope of Volcán de Agua at 5,500 to 6,000 feet.
Antigua coffees are prized for their full-bodied chocolate flavor; our small lots present a very refined version of that terroir.
Strictly heirloom Arabica varieties, Typica, Bourbon and Tekisic, a variant of Bourbon first developed in El Salvador, are grown on Pulcal. These varieties are far less productive than other coffee cultivars commonly in use today, but they offer a special heft and smooth creaminess.
Learn More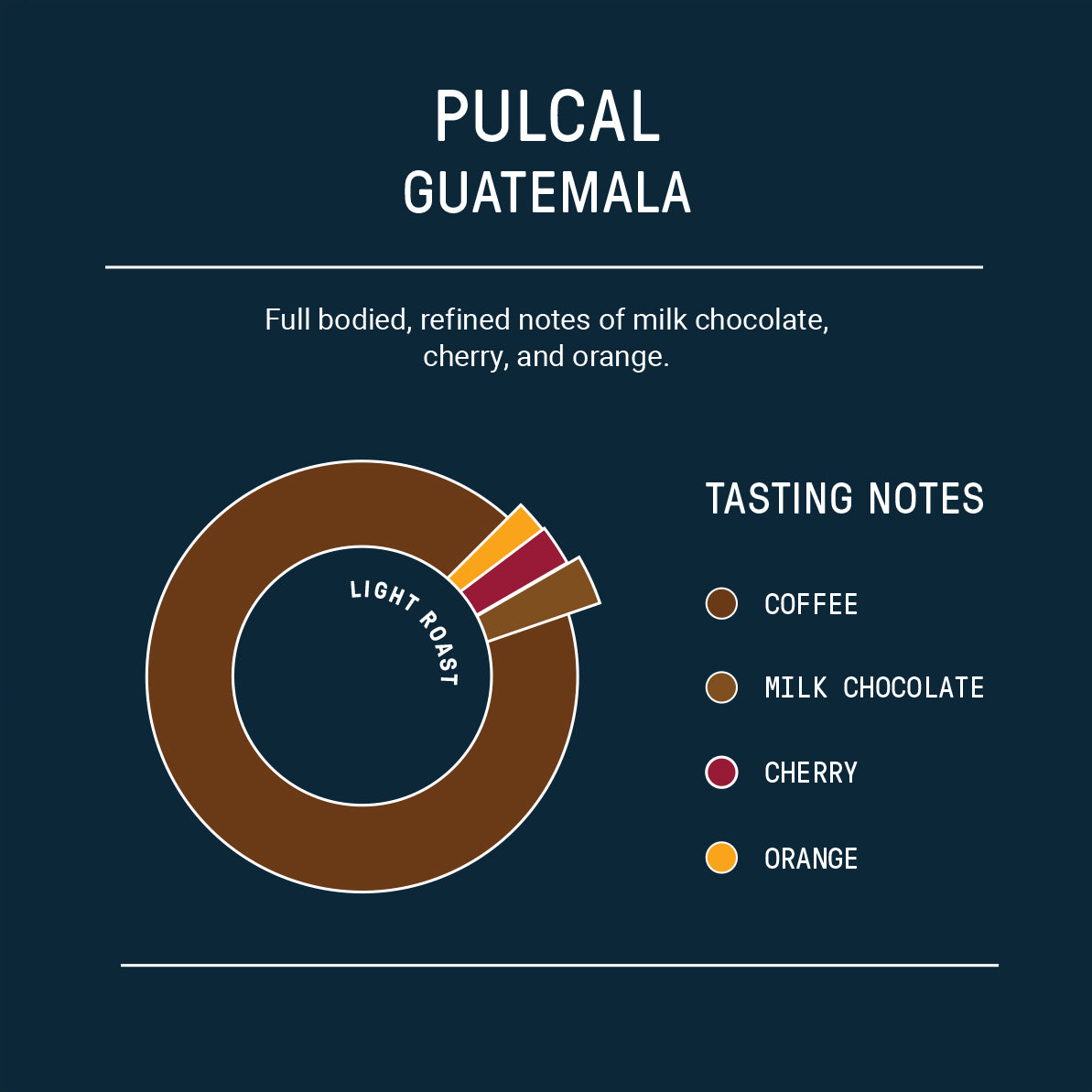 FARM DETAILS
CONTINENT
Central America
PRODUCER
Maria Zelaya Aguirre
ELEVATION
5,500 - 6,000 ft
HARVEST
February - March 2022