El Injerto, Guatemala
El Injerto has achieved legendary status due to the exceptional quality of its coffee, surpassing any other farm in any country with its numerous Presidential Cup of Excellence Awards. With each year, owners Arturo Aguirre Sr and Jr improve their farm in quality production, social development, and environmental preservation. 

The Pacamara is a distinctively oversized bean that produces sweet, refined flavors of butterscotch, mild anise, and a dash of orange peel.

Limited Roast orders must be placed by 6am EST Monday of the roasting date. 
If you wish to receive a grind other than whole bean, please include the request during the checkout process.
Learn More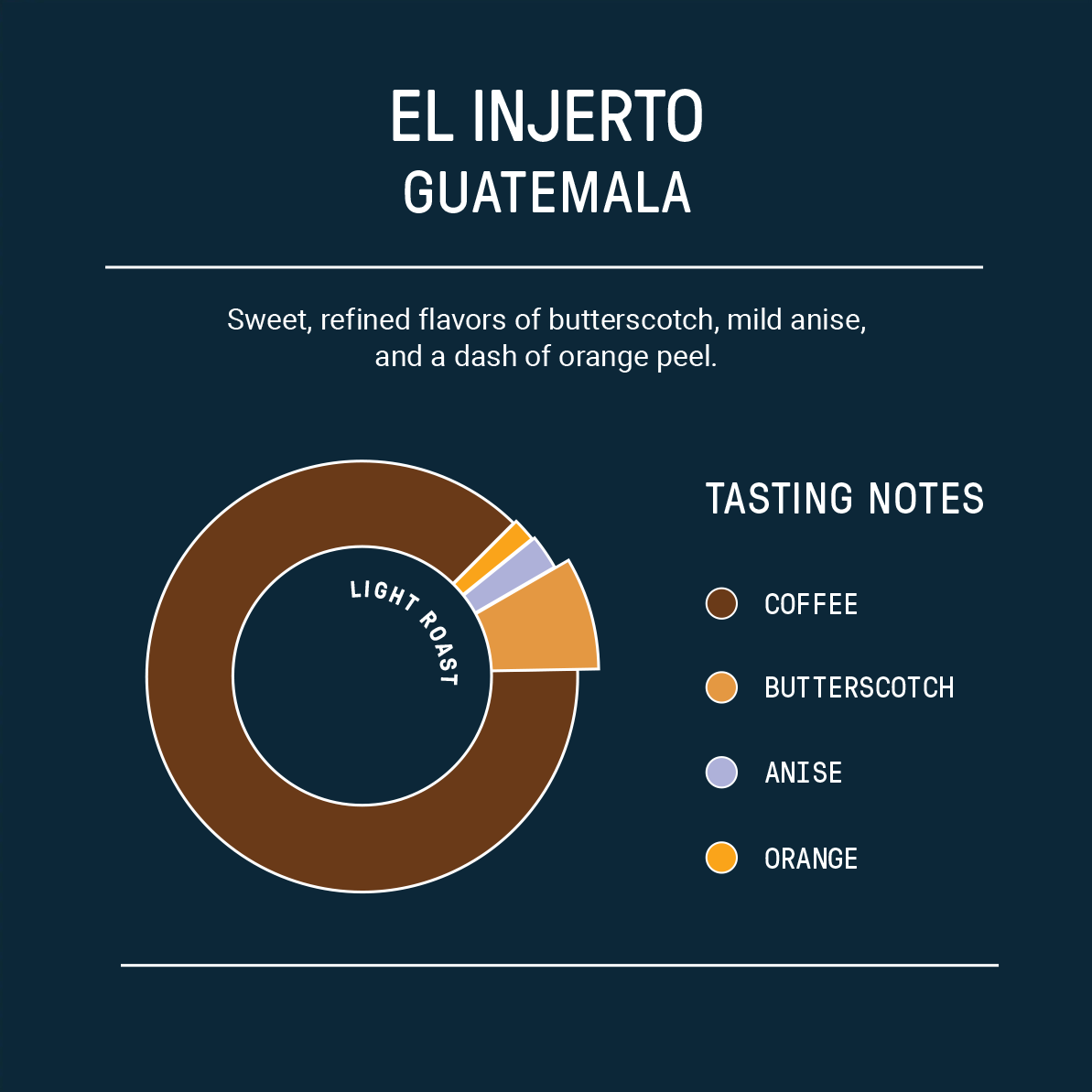 FARM DETAILS
CONTINENT
Central America
PRODUCER
Arturo Aguirre Sr & Jr
BREW METHOD
Drip, Pour Over