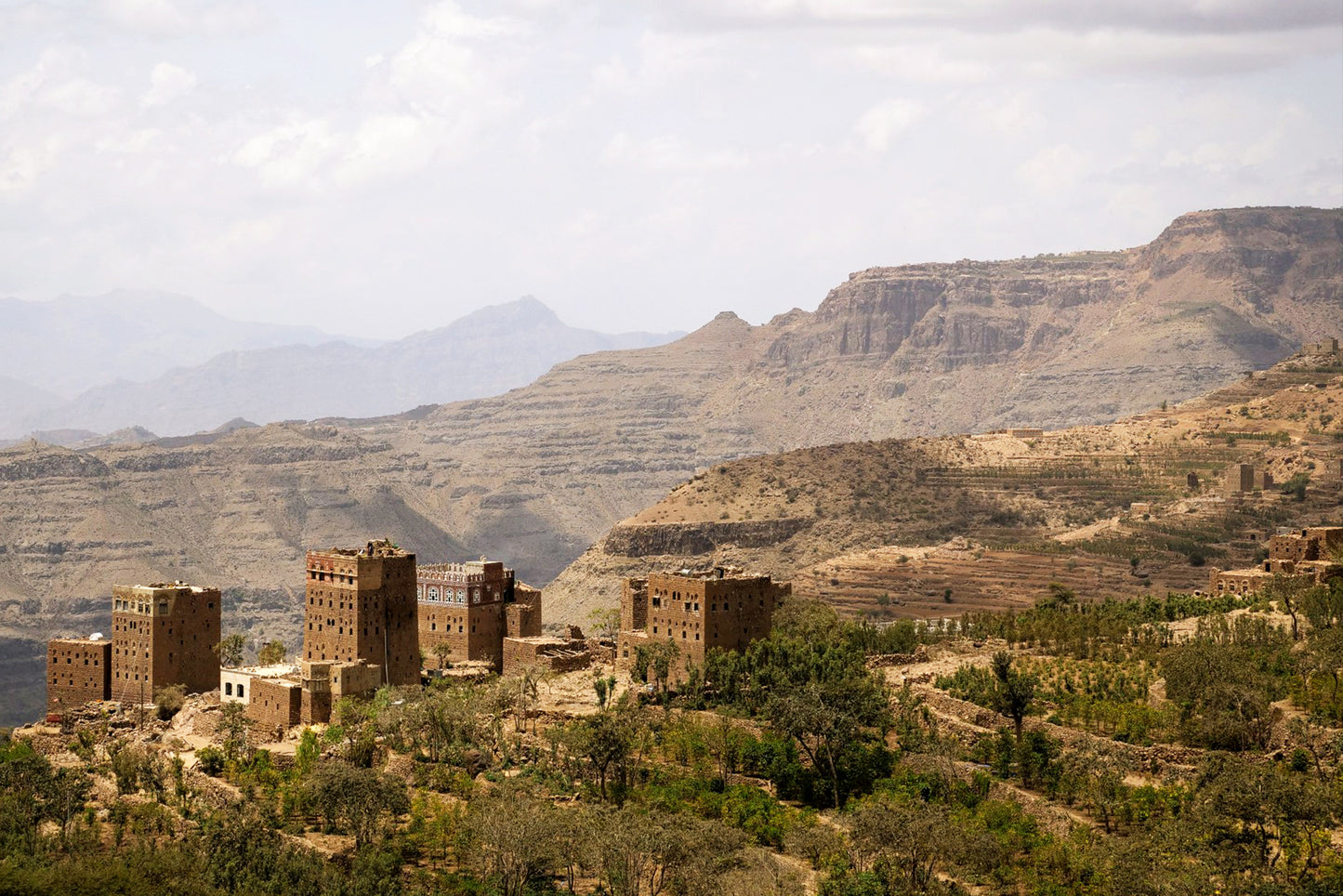 House of Subaih, Yemen
Bait Subaih, or House of Subaih, is made up from 10 different farmers of the Subaih family. This roast has prominent notes of dried cranberry and plum with wisps of cloves.
The whole tribe is 60-70 families, all reliant on growing coffee. The land has been passed down through generations, some dating back over 300 years. 
These farms are generally very small. Each farm is made of many tiny plots that are usually scattered in different locations around the village, therefore farmers give names to the individual plots. So each farmer will have as many names as he has plots. 

Farmer Yusuf Alrumaim has 16 plots that vary in size and location. His 3 main plots are called Aljuwain, Madaan and Aljadat. His smallest plot produces about 10-15kg of fresh cherries.
Learn More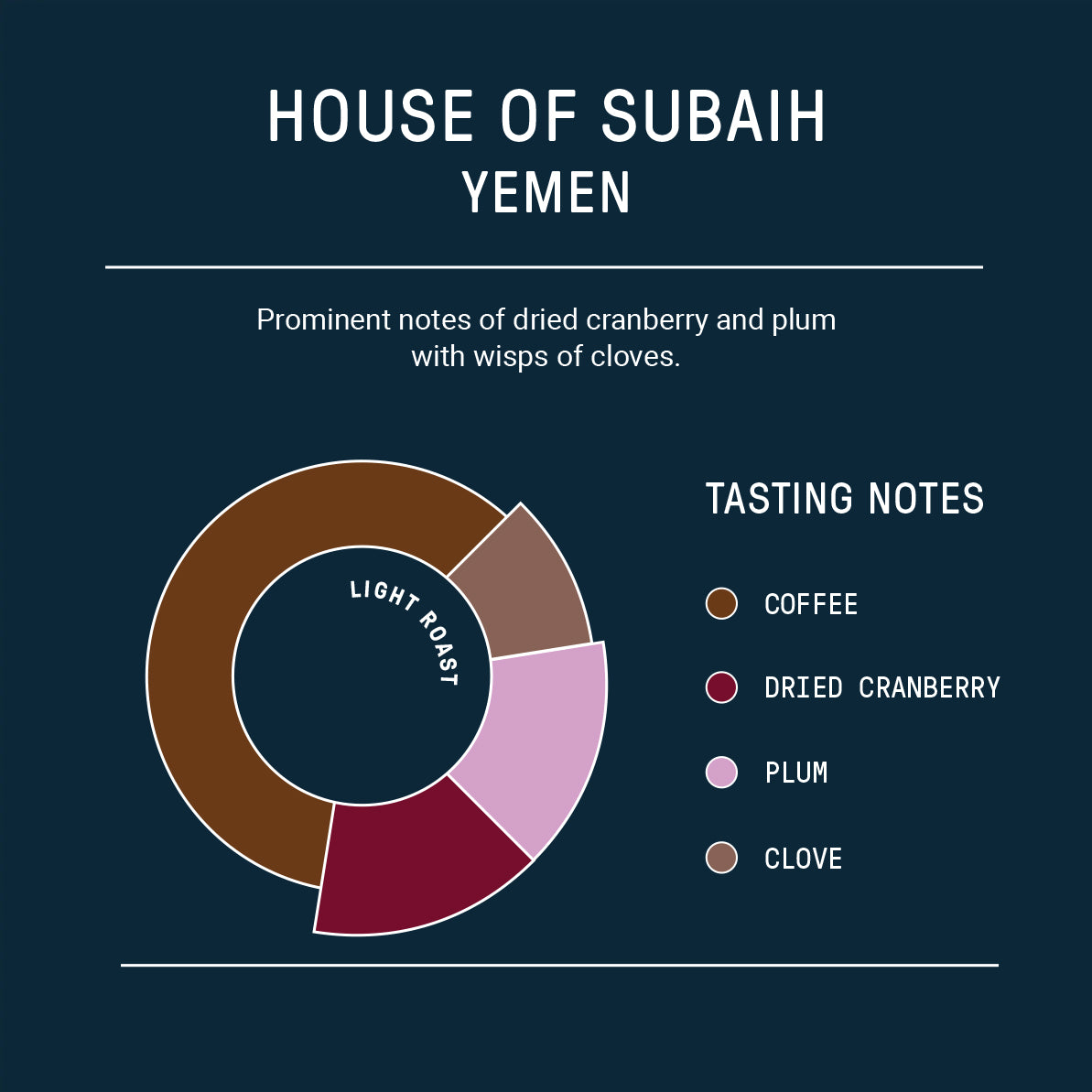 FARM DETAILS
HARVEST
March - April 2022
FLAVOR NOTES
Stone Fruit, Spicy